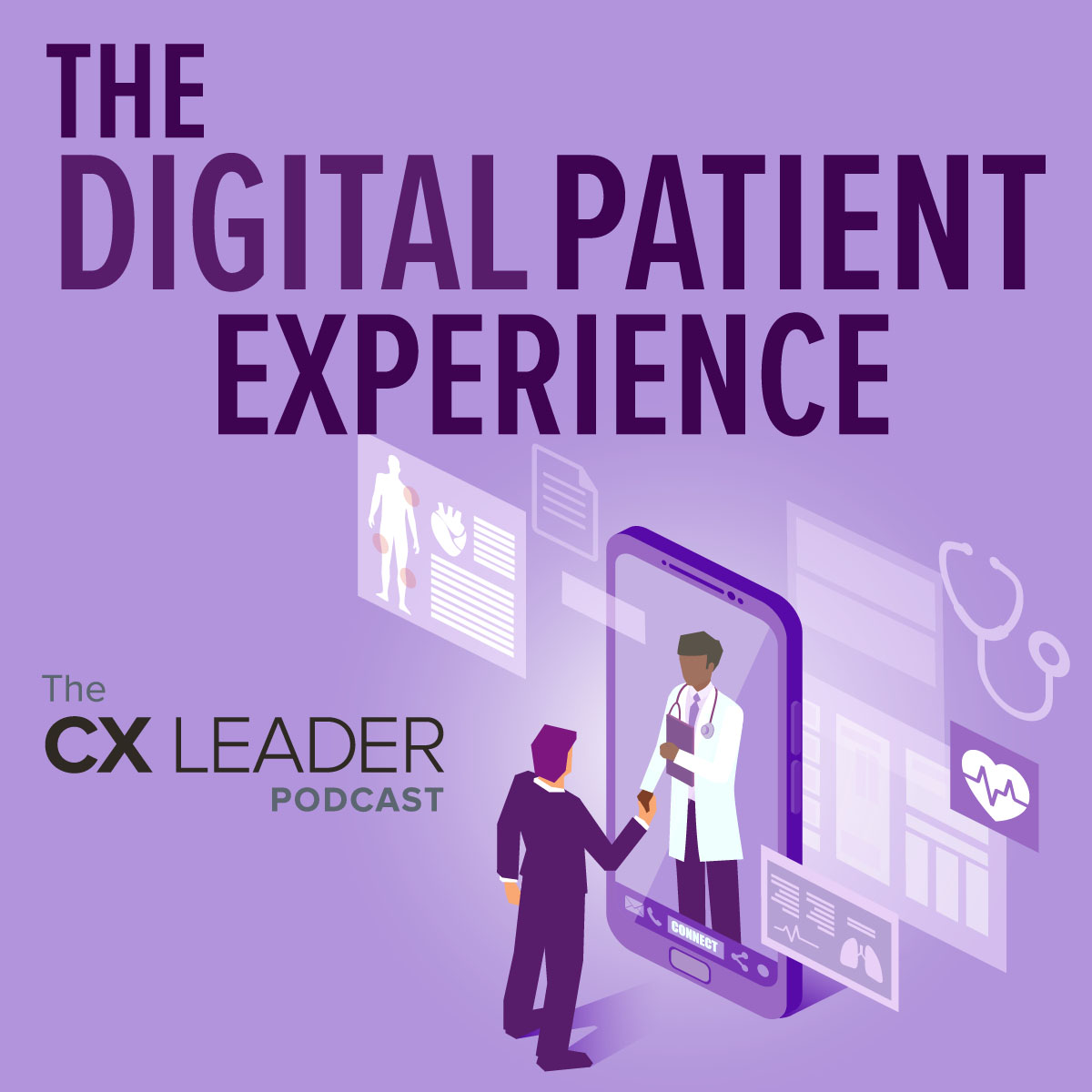 The Digital Patient Experience
Release Date: April 25, 2023 • Episode #264
We've been talking more about the patient experience on this show and how CX practices can be applied in the healthcare industry. In fact, Walker just released a report on the subject: "PX: Designing Better Patient Experiences." Host Steve Walker welcomes Nicole Richendollar, an associate video president, and Emily Chesnut, a senior project manager, both at Walker, for a discussion on how digital surveys can benefit closed-loop follow-up, or as it's known in the healthcare space, "service recovery."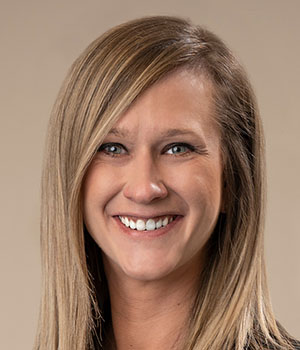 Nicole Richendollar
Walker
Connect with Nicole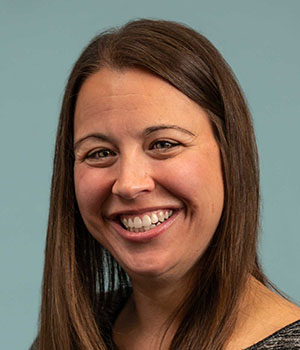 Emily Chesnut
Walker
Connect with Emily
Download "PX: Designing Better Patient Experiences"
Highlights
Getting a snapshot of the patient's feelings
Nicole: "When I think about health care and how customer experience really is within health care, you know, you mentioned that patients don't always want to go seek health care treatments, but a lot of times patients don't have the option of where they go seek treatments to. So regardless of them wanting to get it or not, they still have to receive treatments and we still have to be able to deliver that top exceptional experience to them wherever they choose to go seek health care. What happens when you kind of loop in digital surveying and just modern surveying in general is you really get a feel of how that patient is experiencing that moment of time in their health care experience."
Buy-in is important
Emily: "…two of the things I found most important for change management when you're implementing some sort of service recovery process would be you need buy in from your leadership. That's pretty much for all change management, right? And then you also need to almost over communicate internally and to your patients because your staff at all levels need to know that patient experience is their job and important. But also your patients need to know that it's important to you and that you're going to do something with what they're sharing."
Transcript
Download the "The CX Leader Podcast: "The Digital Patient Experience" audio file directly.
The CX Leader Podcast: "The Digital Patient Experience": this wav audio file was automatically transcribed by Sonix with the best speech-to-text algorithms. This transcript may contain errors.
Steve:
Digital surveys help CX pros close the loop on potential problems with their experience. So imagine how it can help in the health care space.
Nicole:
What happens when you loop in digital surveying is you really get a feel of how that patient is experiencing that moment of time in their health care experience and really dive in and get the feelings and the emotions from the patients and really be able to deliver that top experience to them.
Steve:
The benefits of digital surveys and service Recovery for the patient experience. On this episode of The CX Leader Podcast.
Announcer:
The CX Leader Podcast with Steve Walker is produced by Walker, an experience management firm that helps our clients accelerate their XM success. You can find out more at walkerinfo.com.
Steve:
Hello, everyone. I'm Steve Walker, host of The CX Leader Podcast. And thank you for listening. It's never been a better time to be a CX leader. And on this program, we explore topics and themes to help leaders like you deliver amazing experiences for your customers. We've been talking more about the patient experience on this show and how CX practices can be applied in the health care industry. In fact, Walker just released a report on the subject "PX: Designing Better Patient Experiences." You can download that report for free at walkerinfo.com. But on this episode, we want to focus on how digital surveys can benefit closed loop follow up or as it's known in the health care space, service recovery. Well, I couldn't be more pleased and delighted to have two of my very own colleagues on this show and I may be a little biased, but they're always good shows when we have our Walker colleagues on, and these are two of our health care experts. So Nicole Richendollar and Emily Chesnut. Nicole is an associate vice president and Emily is a senior project manager here at Walker. Both relatively new to Walker, but not new to the health care space. And they were instrumental in the development and reporting and writing of this new report. And they're here to discuss the benefits of digital surveys and ways to improve the patient experience. So Nicole and Emily, welcome to The CX Leader Podcast.
Nicole:
Thank you.
Emily:
Thanks for having us.
Steve:
Well, it's my pleasure. And for those who who may not know, why don't we have each of you just give a little bit of your background prior to coming to Walker, just to sort of set the table first. Nicole, would you like to go first?
Nicole:
Sure. Well, thank you, Steve, for having us on here. As you mentioned, my name is Nicole Richendollar. I am an associate vice president here at Walker. Excited to be here today. A little bit about my history. I come from a health care institution where I was a patient experience officer, so I helped lead their patient experience program from deployment to service recovery to surveys to everything that could involve patient experience. Prior to that, I am a nurse by nature, too, so I do have some health care in my background as well. Emily?
Emily:
Sure. Thanks, Nicole. I am Emily Chesnut. I'm a senior project manager going on here about a year at Walker. I previously worked for about 10 or 15 years at Press Ganey Associates, who do data collection and consulting in the patient experience space. And then I did about 4 or 5 years in our local health system in administration, working on various projects as well. So again, glad to be here today.
Steve:
Yeah, great. What a great background for this topic and I'm delighted. And just for maybe for a little more background, we can go to you first, Emily, but what was it that attracted you to Walker?
Emily:
What? What didn't attract me to Walker? So far, I knew people who came from other organizations and had nothing but good things to say about Walker. They genuinely seem to care about the people who work for them and value them, which I have found is a rarity. So that definitely drew me to Walker.
Steve:
And how about you, Nicole? What? How were we able to attract your talents to Walker?
Nicole:
Yeah, So I learned about Walker, actually, as I was helping my health care institution transition our survey vendor over to Qualtrics. So that's how I learned about Walker. But really, my goal in my career is to reach as many patients as I can across the nation. And being a part of Walker can really help you do that because we reach so many people across the world and across the nation here. So just excited to be a part of this team.
Steve:
And I know our listeners will be familiar, but both of you work with our very capable leader, Sarah Andrews, who's been on the program and has really been a leader in not only just, you know, our practice, but in the whole whole industry space. So, so fun to have you. And, you know, I've learned a lot about this space just over the last couple of years as we've added talent like you. You know, I don't think there's anything that's more personal or intimate than receiving health care. And, you know, one thing that Sarah always says that strikes me is that, you know, sometimes the patient doesn't even really want to be receiving the service. So that kind of makes it unique. And then the number of stakeholder groups in this whole equation is so much more complicated than I think, you know, most CX pros deal with. So let's just kind of set the tone there. What is kind of the state of customer experience or patient experience and what is it that we're bringing with sort of this digital approach that that is enhancing PX pro's ability to provide amazing experiences?
Nicole:
Great question. So, you know, I think. When I think about health care and how customer experience really is within health care, you know, you mentioned that patients don't always want to go seek health care treatments, but a lot of times patients don't have the option of where they go seek treatments to. So regardless of them wanting to get it or not, they still have to receive treatments and we still have to be able to deliver that top exceptional experience to them wherever they choose to go seek health care. What happens when you kind of loop in digital surveying and just modern surveying in general is you really get a feel of how that patient is experiencing that moment of time in their health care experience. So with digital surveying, with modern surveying, you know, you can go beyond just your typical regulatory CAHPS surveys that all health care institutions are required to do and really dive in and get the feelings and the emotions from the patients on that type of experience that they're having in that moment. And really be able to deliver that top experience to them.
Steve:
Emily, what would you add to that?
Emily:
Yeah, I would say I think you hit the nail on the head. Health care has higher stakes, right? So you're not dealing with buying new shoes. You're dealing with something that speed is could make or break you literally. So I think the more real time data that you can get, your intervention can be faster and potentially make a difference for that patient right there or at least the patient coming in right after.
Steve:
And so the concept of digital surveying and follow up or closed loop follow up is relatively new concept in health care, right, Emily?
Emily:
Yeah. I would say a lot of health care places have teams, larger health care places have teams that deal with more regulatory or compliance responses, but they don't have it beyond that, if you will. And a lot of smaller health care organizations do not have a service recovery team due to resourcing. So, yes, it would be generally new.
Steve:
And Nicole, the regulatory is what we refer to as CAHPS? What do we what's the nickname for that?
Nicole:
CAHPS. It's called a CAPS program. Yep.
Steve:
Yeah. And but so really this doesn't replace CAHPS. It is really sort of an an augmentation or something that you would bolt on to that or overlay on it, right?
Nicole:
Exactly. So with the CAHPS, as I mentioned, like you have specific questions and specific things that you have to ask there because that is funded by the government. You get money for value based purchasing and things like that. With that CAHPS program. With the digital survey, not only do you have the option of kind of surveying at each touchpoint throughout the experience so you can survey with scheduling access to the hospital, billing, you know, any type of interaction or even an area that's not really surveyed as much, such as your ICUs or NICUs or different areas like that, and really get that understanding and be able to customize the survey to what you actually need. So you can break out of those typical CAHPS questions which healthcare institutions are so used to using. But you can really dive into, you know, what is courtesy and respect to our nurses and to our physicians. What do we really want to know and how can we dive in and get more specific to what we're trying to find out for our patients to enhance the type of care that we can deliver?
Steve:
And one of the unique things about this closed loop is we're actually we might do something with the information that's been provided by the patient. Is that not allowed or is that not facilitated by CAHPS surveys?
Emily:
I think so. I wouldn't want to say not allowed. But there is such a delay in when the data is released back to the hospital that it's hard to do any sort of direct intervention with such a huge delay in data. What this kind of does is subsidizes the time. So they they get the CAHPS survey shortly after they've had whatever their health intervention is, but they don't… the hospital, let's say, wouldn't see the results for weeks and weeks and weeks later. What this allows you to do is customize with some of the same or similar or different questions that you would get back faster and you could have more direct intervention. And by the time the results would come out from the CAHPS survey, you might have already changed what you were doing to improve patient experience.
Steve:
Yeah. Nicole So the, the CAHPS surveys are not done until the patient's been discharged. But what we're talking about with digital surveys might even be they could be implemented, right while the patient might still be there and we could actually have an intervention or a service recovery. That right?
Nicole:
Yeah. So we can do all different types of surveys. So typically the easiest types of surveys are the email or the text message survey, which would be similar to the discharge survey, but you would get that feedback within 24 to 48 hours after the patient was discharged. But something you could do in the moment are surveys or you could link up and actually send patient surveys while they're seeking care, regardless of if they're in an acute setting or if they're in an outpatient setting, Wherever that is, you can actually get that real time feedback and then you can trigger things to follow up on. So say that there's a question you really want to find out about, like nurses or physicians communicating with the patient and really finding out are we doing a good job communicating the care plan to our patients so that they understand what's coming up next? What are we doing and what are the next steps to say? Get them discharged out of the hospital and the patient doesn't understand what their next steps are or what they need to do to be able to get discharged. You can trigger a follow up where a leader or someone who you dedicate to do that follow up comes and speaks with the patient or the family or whoever took that survey and be able to provide either a closed loop, follow up service recovery or kind of just setting the stage and communicating, talking with them, finding out, you know, what their questions are so you can better help them in their understanding of their health care treatment as well as their experience.
Steve:
Remember the CX Now series we just wrapped up not too long ago here on The CX Leader Podcast? Well, we just published a new e-book highlighting each of the essential themes driving CX. You can download it at walkerinfo.com/cxnow. And don't forget about our blog. That's right. We have a blog and we update it regularly. Check it out at walkerinfo.com/blog. There's a ton of great experience management content available and the best part, it's free. That's walkerinfo.com/blog.
Steve:
My guests on the podcast this week are my friends and colleagues Nicole Richendollar, who's an associate vice president here at Walker, and Emily Chesnut, a senior project manager. And we're having a fascinating conversation about the use of digital surveying in the patient experience to really drive closed loop follow up and service recovery activity. And and I was just reflecting I had a kind of a regular outpatient procedure not too long ago. And I think at first blush, you might say, well, do we really want to be surveying people when they're in in this setting? But I already you know, they they utilize your phone now while you're kind of going through the process. Anyway, a lot of the the service is already digital, correct? Right Emily?
Emily:
Yeah. I mean, healthcare is super advanced in a lot of ways. They will text you your reminder for your appointment. They'll text you when you leave that your invoice will be coming. So to get a survey text is right in line with what they're already doing.
Steve:
Yeah, that's cool. Well, you started Nicole. Maybe I'll go to you now, Emily, but give us some more real world examples of how you might deploy this and how it might be used to improve a patient's experience.
Emily:
Sure. I can give a couple examples, but I will say that the PX paper has a lot more detail on different ways to actually get started, so make sure to check that out. But we like to say that you should just get started wherever that is so you can go very small. And that might include just looking at your data on a dashboard to see where kind of things are compiling or where there may be an issue. Or you can go all the way to you already know an initiative, say there's an issue with cleanliness on unit four and you want to specifically ask questions about that and you want to trigger a ticket. If the patient responds, not clean and it's unit four to that unit supervisor, you can go ahead and set that up to happen, just like that. So the patient is on unit four. They notice that it's not clean. They get the survey, they respond that way. The unit supervisor gets the an email ticket trigger that says this patient on your unit responded this way and then they can intervene.
Steve:
That's fascinating. That's great. And we're actually doing this with some of our clients?
Emily:
We are starting this with some of our clients. It takes a lot of change management if you don't have this process in place. So we are starting the process right now with our clients for different initiatives.
Steve:
And Nicole, when you were in practice in a system, was this something that you ever thought might happen or were you starting to see this before you came to Walker?
Nicole:
Yeah, so we were starting to launch the whole closed loop process and that we did have a robust service recovery process in place. So the closed loop section would be supplemental to what we did have in place, which is great. Many health care institutions do have like grievance practices in place just because those are requirements by the CMS to have that in place. But I'd have to say from a real world example, kind of something that I saw, we had a QR survey kind of launched on one of our areas that we were practicing, getting real live feedback and following up. And so we had this I'm going to refer to this patient's name as Sally just to protect confidentiality and all that. But the family member was visiting the patient and was kind of nitpicking everything with the staff and saying that the staff wasn't doing a good job and was just really becoming disruptive. And staff actually labeled this family member as the difficult family member. And we're kind of, you know, intimidated to take care of them because they didn't want to do anything wrong. You know, no one goes into health care to want to do things wrong. So Sally had completed in the moment QR code survey for us so that we could follow up with her. And we went and we spoke with Sally and identified, you know, communicating with her that she really wasn't upset with the care that we were providing.
Nicole:
She had previous experiences in the hospital, not even related to this day and that that was kind of transgressing over. So working with Sally, we were able to come up with a good game plan for how staff could take care of her and her family members and be able to provide that exceptional care. And so by the end of this, talking with them, identifying that what was really upsetting them had nothing to do with the care that we were delivering, but it ended up being a really good outcome for the patient, for the family and the staff members, because we are able to identify the root cause of what was causing the distress and come to a mutual agreement with everyone and everyone was happy. So do we not have a modern QR survey in place to be able to get this information from the patient and family, we probably wouldn't have identified what was actually going on and what was upsetting this family and the patient. And it probably would have left a bad taste in the patient and family's mouth leaving the hospital if we didn't address their concerns while they were there. So it's just an example of how you can turn a really negative situation into a positive one by being able to get that feedback in real time.
Steve:
Yeah, that's a great example of why you ask for the feedback and then you have to actually do something with that feedback that actually improves the situation. So that's a perfect example. Thank you very much. I assume you talked a lot about kind of or there was a reference here to culture and change management, but you really can't do this on the fly, right? You have to be thoughtful and intentional about how you're putting this in place. Can you talk a little bit about that, Nicole, maybe first to you and then back to Emily.
Nicole:
Yeah, sure. So you want to be cautious with how much you are serving patients and families. You don't want to over survey people. But with this system that you have in place, you can identify and make sure that patients are not getting multiple surveys for different experiences. So you can kind of look at their entire journey, say that they are going to the doctor's office and then go to the hospital for treatment and then have surgery or something like that. They're not going to get a survey for every single independent experience. They'll get a survey probably once overall, and then as often as they seek treatment, you could do more of like in the moment QR codes or different things like that to get that type of information. But what's really launching, you know, all these multiple surveys, you just want to be cautious with how much you are surveying and making sure that you don't kind of over survey the patients.
Steve:
How about you, Emily? You got any take on that?
Emily:
Yeah, I would say two of the things I found most important for change management when you're implementing some sort of service recovery process would be you need buy in from your leadership. That's pretty much for all change management, right? And then you also need to almost over communicate internally and to your patients because your staff at all levels need to know that patient experience is their job and important. But also your patients need to know that it's important to you and that you're going to do something with what they're sharing.
Steve:
Let me ask you this, and I'll start with you, Emily, and then go back to Nicole. Would you maybe use your CAHPS survey in some areas where you were trying to improve and that might instruct where you might put in one of these, for example?
Emily:
Yeah, I think that's a great strategy. Right? So they already have been getting CAHPS data. It's required. So a lot of times they have a place to start, right? Is it communication, is it nurse providing what is it? So they could easily customize a subsidized digital survey to go right along more in depth around that topic, which would only benefit them obviously to improve the patient experience, but also the better their CAHPS scores are financially, they will benefit from that.
Nicole:
I'll just add to that, Emily, too. You know, you can actually kind of look at the patient's journey throughout the experience and they're going to get a CAHPS survey at the end of, you know, their overall discharge experience in the hospital or there's medical group CAHPS that are being done in some other areas. But just identifying where are your gaps that you're not receiving patient feedback and not receiving that data and maybe that these are great spots to start collecting as well and utilizing the data from the CAHPS to really kind of build what you want those surveys to look like.
Steve:
I know this is an emerging field, but the whole idea here is to make sure that you're achieving some standard of care and that you're working towards improving it. And even though this is somewhat an emerging field, we know that hospitals really like to benchmark. Actually, all of us like to know if we're relatively in the range of, you know, because we all want to be better. But maybe Nicole, first, could you talk a little bit about how benchmarks are used in health care and what the future for digital surveying may look like?
Nicole:
Yeah. So Qualtrics does have a benchmark availability, especially with the CAHPS program. You can benchmark your data compared to other areas that are of similar size and location. So with the digital surveys, there are some benchmark questions in there. There's the Health care experience index questions which ask sorry, they ask about the success, the effort and the trusting and how easy it was to get care for the patients and different things like that. So those are all benchmark. While the NPS is benchmark goal, if you do utilize any of those like nurse communication, physician communication questions, those are all benchmark and there are some other ones that our benchmark goal. But again, the cool thing with the digital survey and I don't want to get so stuck into the idea and mindset that we have to benchmark because really we should be looking at our information or as a health care institution, like how are you performing, how are you doing? Are you doing better than you did last year? Are you making some progress and not really kind of honing in on, how are you benchmark against other institutions across the nation, but how are you physically doing? So just being cautious of that with the digital surveys and the customization that's available, being able to create your own questions and really diving into information that you need as a health care institution. Those are some of the biggest benefits with the digital survey. So don't want to hone in too much on the benchmarking there.
Steve:
Yeah, I think that's really important. In fact, it applies beyond just health care as we really the best benchmark is are we improving our own performance or maybe even more simply stated, are we working on the things that we can control? Emily, any further remarks there on the benchmarking topic?
Emily:
I don't think so. Just in summary, you can benchmark, but you also have the ability to customize. So both best of both worlds.
Steve:
Well, colleagues, it's that time of the podcast where I ask each guest to give our listeners their take home value from this podcast. That would be one tip or trick that you've learned or that you would recommend that they take from this podcast and that they could actually go and apply that to their own programs in relatively short order. So I'll start with you, Emily, and then wrap up with Nicole. So Emily Chesnut, what is your take home value for this podcast today?
Emily:
So I would say my take home value is to always start positive whenever possible. So if you have the opportunity, start with the rewards and recognition program. Get the buy in, see the people who are all stars at your organization and start there. Start small, get used to the process and see those PX champions who can later help you develop a larger PX strategy.
Steve:
Excellent. Nicole, your take home value for this week?
Nicole:
Yeah, So I love the Nike slogan that says just do it. You know, I think in health care, we get so stuck in making sure that everything is perfect before we roll anything out. I think just start small. Pick an area, get someone who's engaged and engaged leader who is like, yes, I want to do this and just start. It doesn't have to be perfect. You can start small. As Emily mentioned, you know, reward and recognition is a great place to start collecting data and start the process to be able to follow up with patients and to utilize the information for positive change, so…
Steve:
And I thought of one other bonus question here today, and it's because we have this new report coming out: "PX: Designing a Better Patient Experience." So we're going to make sure the listeners know how to get that. But maybe I'll go to you first, Nicole, and then back to Emily. But what kind of one piece of that report are you most proud of or do you think provides some of the best insight and would really make our listeners want to make sure they download that report? Nicole?
Nicole:
Oh. Great question. There's a whole section about transformation in there. I think that that really connects with, you know, transforming your organization and transforming your listening posts and listening architecture and making sure that we are really, you know, doing what we need to do for our patients. So I love that whole section. I love the whole white paper. I just say that, you know, it's really hard to pick one, but that's a really good section that kind of resonates a lot with me.
Steve:
Emily how about you?
Emily:
Don't have the sections exactly memorized. You put me on the spot here.
Steve:
I know. I did. I'm sorry.
Emily:
I like the parts that are actionable. I think the paper does a really good job of not just generalizing and talking about ideas, but it actually tells you, here are some ways you can right now read this section and do things, especially around what we've been talking about, service recovery. So that is my favorite part of the paper.
Steve:
Nicole Richendollar is an associate vice president and Emily Chesnut is a senior project manager. Both of them work here at Walker. I'm very proud to call them my colleagues. Thank you, Nicole and Emily, for being such great guests on the podcast. Hopefully you'll come back again soon.
Emily:
We'd love to. Thank you so much for having us.
Nicole:
Yeah, thank you, Steve. This was great.
Steve:
And if anybody would like to continue the conversation, I think they can find you on our website. But I think you're also both on LinkedIn, correct?
Nicole:
Yes, that's correct.
Emily:
That is correct.
Great. Okay. Well, I definitely encourage people in the industry to connect with each other. It's always great to have a broader and broader network of colleagues and expertise. Emily and Nicole, as we mentioned, did help author this newest report, "PX: Designing a Better Patient Experience." So go to walkerinfo.com/resources and download it for free. We'll also have a link to it here on our show notes as well. If you want to talk about anything you heard on this podcast or about how Walker can help your businesses customer experience, feel free to email me at podcast@walkerinfo.com. Remember to give The CX Leader Podcast a rating through your podcast service and give us a review. Your feedback will help us improve the show and deliver the best possible value to you, our listeners. Check out our website cxleaderpodcast.com to subscribe to the show and find all previous episodes, podcast series and contact information. You can drop us a note, let us know how we're doing, or maybe even make a suggestion for a future podcast. The CX Leader Podcast is a production of Walker. We're an experience management firm that helps companies accelerate their XM success. You can read more about us at Walkerinfo.com. Thank you for listening and remember, it's a great time to be a CX and PX leader. So get out there and incorporate some digital into your program. And as we learned today, just do it and start with the positives. Appreciate you being here and we will see you again next time.
Sonix has many features that you'd love including world-class support, collaboration tools, transcribe multiple languages, share transcripts, and easily transcribe your Zoom meetings. Try Sonix for free today.
Tags: Steve Walker healthcare feedback closed loop patient experience Nicole Richendollar Emily Chesnut service recover