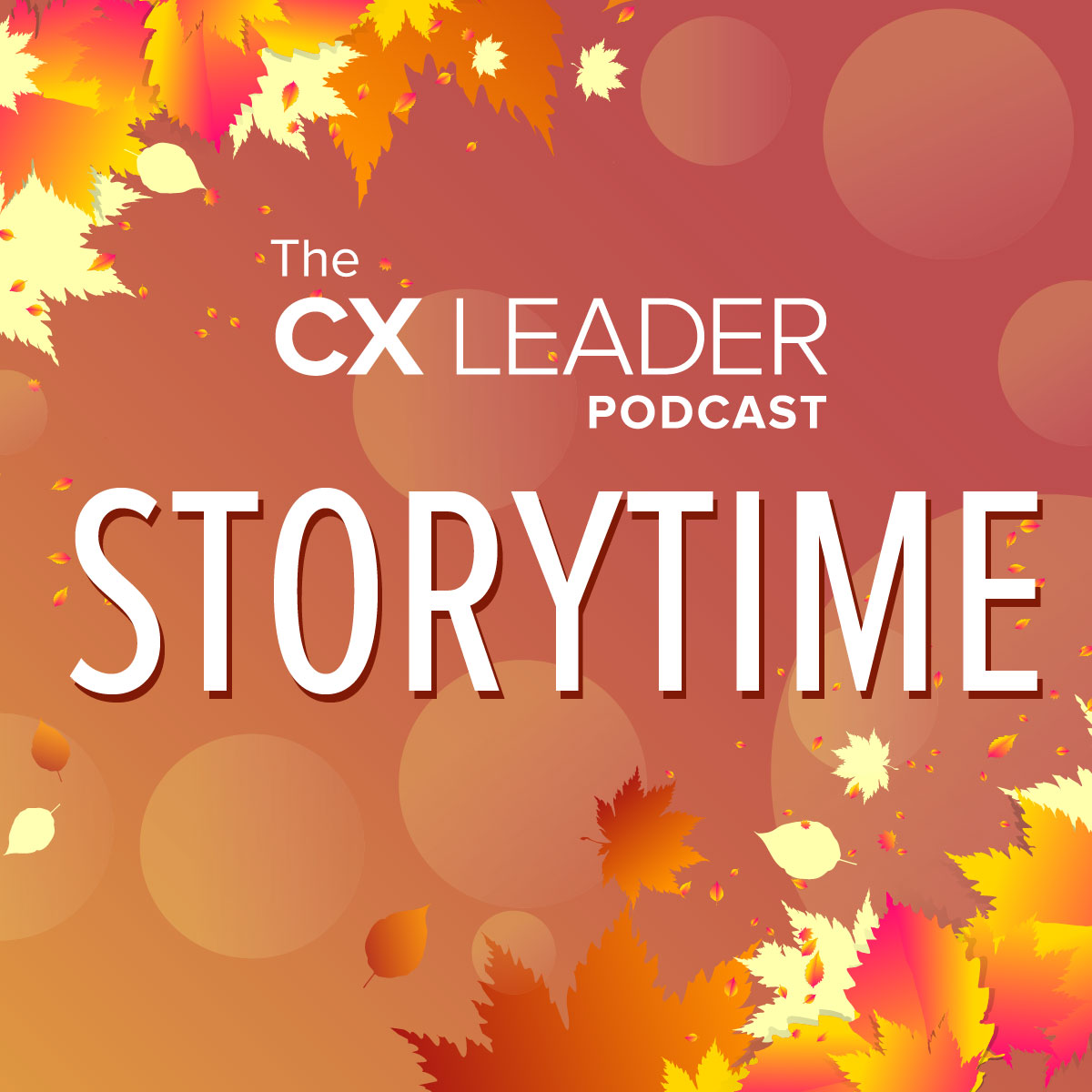 Storytime
Release Date: November 17, 2020 • Episode #142
There are so many ways in which a companies' or individuals' efforts to provide an exceptional and memorable customer experience. It's easy to remember the bad experiences but important we share the good one's as well. In this episode, host Steve Walker welcomes back Shep Hyken, a customer service and experience expert, Chief Amazement Officer of Shepard Presentations, a best-selling author, to share stories of exceptional customer experiences.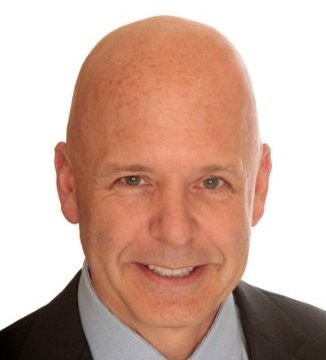 Shep Hyken
Shepard Presentations
Connect with Shep
Highlights
Watch out for breakthroughs…
"…and what happened is this breakthrough is becoming – now it went through, it's a trend and now it's an expectation. And the moral of the story is, watch out for what you think is a breakthrough, because whatever is a breakthrough today is going to be normal once everybody starts doing it."
Don't just fix it
"You don't need to be a Ritz Carlton to understand the concept of when there's a problem, don't just fix it. Give a reason for the customer to come back. Often times it's simply the attitude that you just exude as you're taking care of that customer. But if you're going to give something away, give it to them the next time. So they come back and try it again."
Transcript
Download the "CX Leader Podcast – "Storytime" audio file directly. This wav was automatically transcribed by Sonix (https://sonix.ai).
CX Leader Podcast – "Storytime" was automatically transcribed by Sonix with the latest audio-to-text algorithms. This transcript may contain errors. Sonix is the best audio automated transcription service in 2020. Our automated transcription algorithms works with many of the popular audio file formats.
Steve:
Thanksgiving is just next week, and I'm grateful that there are CX professionals that provide amazing experiences for their customers.
Shep:
He said when you buy a car from us every time you need service, we bring you a brand new demonstrator for as long as your car is in service and we'll bring you your car back. That was how they won me over by being convenient and delivering to me.
Steve:
We're sharing a few stories about companies that deliver exceptional customer experience on this episode of The CX Leader Podcast.
Announcer:
The CX Leader Podcast with Steve Walker is produced by Walker, an experience management firm that helps our clients accelerate their XM success. You can find out more at Walkerinfo.com.
Steve:
Hello, everyone. I'm Steve Walker, host of The CX Leader Podcast and thanks again for listening. On The CX Leader Podcast we explore the topics and themes to help leaders like you leverage all the benefits of your customer experience and help your customers and prospects want to do more business with you. Regular listeners to the show will know that we have a little fun every Halloween and we like to produce an episode of scary customer experiences. And if you miss that episode, you can listen to it on our website, cxleaderpodcast.com. But we also like to offset the bad with the good by sharing stories of exceptional customer service. Times when companies delivered amazing customer experiences. And I can't think of a better guest than to do that than my guest this week, Shep Hyken, a customer service and experience expert, chief amazement officer of Shepard Presentations, a best selling author and inductee into the National Speakers Association Hall of Fame. Shep, thanks for coming back on to The CX Leader Podcast.
Shep:
An honor to be here. You were telling me earlier it's been one hundred episodes since I've been here.
Steve:
Yeah, we were…
Shep:
That's like two years worth.
Steve:
Yeah, it was. And actually it was titled that was back in November of 2018 and it was "Convenience Trumps Price." And we were talking about sort of the ease of doing business and…
Shep:
Yeah. Yeah.
Steve:
…and it was a great episode. So it's a, it's a real honor to have you on for this special Thanksgiving episode.
Shep:
Well thank you so much. Great to be back.
Steve:
Just in case some of our listeners aren't familiar with you, you want to just give us a brief intro and just a little more background on your expertize and just for context.
Shep:
Sure. Well, a lot of people say, Shep, what do you do for a living? And the easiest way is not to tell them, but to ask them a question. So, Steve, have you ever walked away from a business or would you were dealing with somebody and you thought, wow, these people or that person was amazing?
Steve:
I have.
Shep:
Of course. Well, that's what we help our clients achieve, that that level of amazement. We want to create amazing experiences for our clients that work with us. But when we teach them to do the same thing for their customers and do it three ways, we have training, which are my trainers that go out and deliver the content that I've created and written. We have online training, virtual on demand training, which are courses that I created. You have Shep twenty four hours a day, seven days a week if you want me. And then of course me showing up live on stage at your meeting, which is my favorite, by the way. I love that. I haven't done much of that in the last few months.
Steve:
Yeah. And that's what one of the things why we're so happy to have you on for this episode, because you are a great storyteller. Let's just get started and we prepped you for this. So I know you got a couple of stories, but what can you share with us about story, about amazing customer experience?
Shep:
Sure. Know what I what I wanted to do is I wanted to say, like I was saying two years ago, before we ran out of time, [laughing]
Steve:
We probably did run out of time.
Shep:
But, you know, convenience trumps price. You know, let's just talk about that and I'll move into a story that's related to that. You know, back when I talk to you two years ago, the whole concept of convenience, the idea of, you know, even ordering online and having it delivered, it's like, wow, this is a great convenience. Well, now it's like an expectation. And so many companies have said, I've got to get into this system and into the idea of delivering. So one of the examples I used, I may have even used it back when we talked was the story about my car dealership and how they were so convenient. And they beat out the competitor simply because they were more convenient. I was looking at different cars and I happened to be driving out with my wife and we saw this car in the window. And I walked inside because my said, you got to go look at that car. So I walk in and the guy says, What can I help you? I go, I'm not buying today. I'm just looking. It goes, why wouldn't you want to buy? And I told him, You're ten miles away from me. The other dealership that I buy my cars from is a half a mile or maybe a little bit further away. Ten minute walk to work anyway. And he goes, Oh, I see. And he knew right away I didn't want to bring my car in when it came time to get an oil change, it's going to take me a half an hour to get there. Then I get it back, then I go pick it up two hours of my day. He said, look around, do you see a waiting room? And I said, no, because we've got one. But it's very small because hardly anybody ever uses it. When you buy a car from us, we bring it to you every time you need service, we bring you a brand new demonstrator from our line of, you know, and it was an Audi dealerships will bring you a brand new Audi to drive for as long as your car's in service. And we'll bring in your car back. You never come in here unless you want to buy another car again. I went, wow. And and that was how they won me over by being convenient and delivering to me. Well, let's cut to gosh, I've been doing business with them for almost 10 years, but just this past seven months, since March, I guess it's been about seven months. Guess what? Now all the dealerships are going, oh, we better start being more convenient in delivering cars to our customers so they don't have to come in because they're afraid to come in if they want to buy a car. Now, we'll take it to them and they can drive it at their home and not have to come into the dealership. And what happened is this breakthrough is becoming – now it went through, it's a trend and now it's an expectation. And the moral of the story is, I guess, watch out for what you think is a breakthrough, because whatever is a breakthrough today is going to be normal once everybody starts doing it. And my car dealership, which I love those guys, I'm getting ready to buy my third car from them. You know, they they they want over because a great service and convenience.
Steve:
I love that analogy of sort of the break through the trend. And then it turns into the basically the table stakes, the new standards of what service is. And that's great for customers, isn't it? I mean, that's what keeps the competitive juices flowing and keeps driving great experiences.
Shep:
So there's another little story that's kind of fun. And the reason it's on my mind is I'm writing a new book. It'll be out next September, so you can't even begin to find it anywhere, let alone. But it's titled "I'll Be Back," and it's about customers coming back again and again. And I started looking at all the different companies that I do business with. And why do I keep going back to them outside of convenience? And there's this guy I'll talk to you about. Her name's Maddie. And so Maddie kept saying, Shep, I want you to buy clothes from me. She sells clothes and she works for a major retailer. And I said, I buy my clothes from the same store. And when I talk about clothes, I'm talking about the nice clothes that I have. I go on stage, I have to wear a suit or sport jacket. I've been buying from the same company for years. Well, one day they made a mistake and they didn't own up to the mistake. I know that your Halloween episode, but it gets better because now you move into the Thanksgiving episode, in comes Maddie. And I said to Maddie, I just happen to run to where I go: You know what? I would like to buy a sports jacket from you. She goes, what would happen? I told her the story and she goes, Sure, come on in. And so she goes, but before I do that, I know this sounds kind of weird, but I really want you to buy all your clothes for me, not just the sports jacket and all of those suits, sport coat, shirts, ties, just and if it's OK with you, I'd like to come by your house one night and I'd like to look in your closet and see what you have. OK, why not? She comes over, she checks it all out, and when I walked in the day, she said I made an appointment to see her. She had like five different sport jackets laid out and they all looked like exactly what I would buy. Wow. She nailed it. And then she said, we're too soon to know for sure these are going to work because there's different I guess they call it the silhouette. That's the technical term for the way your your jacket lays on your body. If you're super thin, if you're a little bit heavier, if you're big boned, it's all going to play differently. And this particular brand has different silhouettes based on your body type. But she had them all there for me. And she says once I know what your silhouette is and I know what you like to buy whenever there is a sale, I'm going to I'm going to you're going to come in here and everything's going to be laid out. And I thought, wow. So that's been going on for about four or five years now. She's amazing.
Steve:
That's a spectacular story. And I tend to go to the personalization aspect to that there that, you know, she took it to the next level. It wasn't only convenient, but it was also very, very personalized to you.
Shep:
Yeah. And you know what? She wasn't looking to sell a sport coat. She was looking to sell many sport jackets and suits for the rest of my life.
Steve:
Yeah, she had she had the bigger vision of what that relationship was going to be.
Shep:
Yeah. My wife loves her. She says, will you please come over, she says Maddie, please come over and clean out his closet for him. She wants me to get rid of all my old clothes.
Steve:
Hey, you reference with Maddie that she got her chance because of a service delivery issue. Do you have any stories about where people made, you know, made the blunder but owned up to it and actually made the recovery?
Shep:
Well, that's the beautiful part. I've got a great story for that. Now that you bring it up, is it oftentimes if the mistake is handled well, the confidence is even higher than if the problem had never happened at all. So one of my favorite stories, my wife will hate that I'm telling this was on our wedding night and we stayed and I won't tell you the name of the hotel, but the initials were Ritz Carlton. So I had actually worked for the Ritz Carlton doing a project with them. And the manager of the hotel said he found out I was getting married. He goes, where you stay on your wedding night? Stay at home, I guess. He goes, oh, you're not going to stay in our hotel. Now, the next day we're going out on our honeymoon. So it's Saturday night's the wedding. Sunday is the honeymoon. And I told my wife packed the bags from the honeymoon. We're not coming back here tonight. She said, what? I go, no, no, trust me. It's going to be great. We're staying somewhere really special. And she goes, oh, you're so romantic. You know, it's great, right? So I go and I drop the bags off and I signed into the hotel register. The room wasn't ready yet. It was mid-afternoon. They said everything will be waiting for me in the room. Later that night, midnight, one o'clock, whatever time it was after the wedding, we get dropped off, she's wearing her wedding gown. I'm wearing a black tuxedo and walk in and the doorman says, Mr. and Mrs. Hyken, welcome to the Ritz Carlton. They knew us by name, but who else is wearing a white wedding gown and a tuxedo? They knew we were coming and they were ready for us, walked right over to the front desk where the key was waiting for me. I didn't have to do anything other than pick it up, basically. They took me to the elevator, sent me up. Our bags weren't there. Walked in the room, no luggage, and my wife is all upset, where's the luggage? I don't worry about it. I checked in early. The room wasn't ready. It's just downstairs. I'm sure they're going to bring it up. So I called downstairs and they said, oh, we're so sorry. We'll bring it right up. So 15, 20 minutes later, no luggage. And she is starting to say, what? I don't know where the luggage is. What am I going to where? She goes, we're going on a honeymoon for ten days and and half of my clothes are packed in those suitcases. And I said, I don't know what you're worried about. Every piece of clothing I own is in that one suitcase of mine. And so we joked about it. I said, I don't even have enough underwear to get me through the whole ten days. So I actually have five pair of underwear. I'm going to turn them inside out two days out of each one. She didn't think that was funny either.
Steve:
And she married you, huh?
Shep:
Yeah, I know. We continue to wait for the luggage and I notice things about her now that are beginning to scare me. And, you know, she's laying on the bed waiting for the luggage. She's in her wedding gown. But then she starts to raise up off the bed hovering and her head starts turning three hundred and sixty degrees. Begin… but what's she going to say next, where's the luggage? No… OK, that's a pop culture reference to The Exorcist.
Steve:
Exorcist, with Linda Blair.
Shep:
Exactly. Exactly. All right. So I decided to take matters into my own hands. And I go downstairs and you can tell the front desk manager, the bellman, they are panicked right now. They see me coming. We are so sorry. They can't find it.
Steve:
They can't find it.
Shep:
It's gone…
Steve:
…man.
Shep:
So, picks up the phone calls somebody I'm assuming it was a manager and said whoever it was, we have an opportunity tonight. I Mr. Hyken in front of me. This is what happened. And the gentleman at the front desk listens for a moment, hangs up, says, come with me. We go over to the gift shop. He opens up the gift shop and he starts saying, here's some sweatshirts, toiletries. You're going to need this because you don't need to get up tomorrow morning and wear your, you know, tuxedo and your wife wearing your wedding gown. So now we have clothes to wear the next day and we're going to find that luggage they promised me. And I go up there and there's nothing we can do about it. So we go to sleep. Next morning, wake up the red lights flashing on the phone. I call this so we have the luggage. Would you like us to bring it up? Said Absolutely. Just got to know, where did you find it? Are you ready? The lost and found. That's like the last place they looked. Somebody you know, there's a lost and found area and there were two bags or three bags. Anyway, I go downstairs and I'm getting ready thinking I'm going to pay the bill and check out what's going on. And and sure enough, I thought I'm going to get a free room tonight. And unfortunately and by the way, I was already at a great rate anyway because the manager had set it up. But now I got stuck with a bill and the manager was there and he apologized profusely, says, I know we found your luggage. I want you to keep the sweatshirts and the gym shorts and everything else that we gave you. I'd like you to come back next year on your one year anniversary. I'd like you to try this again without the lost luggage. We'd love to have you back. And I thought, wow. So what was really cool about that is he didn't give me anything that day. So many times you go to a restaurant, they just take things off the bill. Oh, it's just getting their money back and hope they come back next time. And that's just a Band-Aid. But what this guy did is he said, here's the bill, but come back next time. Next time I'm going to take care of you. And that's what we want people to do, is to come back next time. And so I thought, wow, this was really great. And of course, we had a wonderful experience. And here I am more than thirty years later talking to you about it.
Steve:
Yeah. And Ritz Carlton obviously has one of the great customer experience pedigree's. The other thing is, obviously those front line folks felt empowered to do stuff that a lot of times the systems get in the way. It's not the people that are the problem. It's the the rules and the processes and the regulations that we make people go through.
Shep:
And noticed that the person at the front desk said tonight, we have an opportunity.
Steve:
Yeah.
Shep:
That's an interesting way of putting it. You know, the old line problems are really opportunities, you know, to take care of. So and I love that. And really, you don't. The Ritz is a great brand. You don't need to be a Ritz Carlton to understand the concept of when there's a problem, don't just fix it. Give a reason for the customer to come back. Often times it's simply the attitude that you just exude as you're taking care of that customer. But if you're going to give something away, give it to them the next time. So they come back and try it again.
Steve:
My guest on this podcast is Shep Hyken, and Shep is the chief amazement officer of Shepard presentations. He's a best selling author and also a CX expert and a frequent keynote speaker for many of the great companies that provide great customer experience. And we have a little gratitude session here at this good time of year where we think about all the great things that happen for people that deliver customer experience. And, you know, one of the things I like to say, it's a great time to be in the CX business right now. This whole movement of being customer focused has really taken the business world by storm, maybe for the benefit of the pros out there, the folks that are there trying to deliver better customer experiences or help their organizations deliver customer experiences. Any story for the pros out there, maybe thinking about kind of some of the people you work with and where you've seen tremendous experience?
Shep:
I mean, I'm not going to tell you the name of the company, again, initials or Microsoft. So I was just on the phone with the chief technology officer and VP of customer experience for Microsoft, and I had to tell them my story. There was a problem with my Outlook. I mean, it was bad. I mean, it was and found out that it was something that was happening worldwide, but only to a few people. Not like it's not massive. It's just a small percentage. But it was a worldwide problem. And of course, the first thing I did, I exhausted every effort through self-service channels. My choice, I could have gone straight to somebody, but I'm going to try and do it myself. I finally got into talking to a person. This person diagnosed me so well. First of all, she knew what system I had. She knew what software I was using. She knew how it's in her system. They gave her access to that information and then she went to help me. But that's not all she did. She said, I'm going to call you back in two days. Tell me what time is convenient and let's set a time to talk. I go, why? She goes, I want to make sure it's still working. How often does that happen, you know, from a big company in a support center saying, let me call you back in two days? Pretty powerful.
Steve:
Yeah, you actually hit two things, I think that are great tips for the pros out there. One is put yourself in the customer's situation. I think there's nothing frustrating than putting in all your information on the keypad when you're in a call center location and then the rep comes on and makes you repeat it all.
Shep:
Oh, I hate that.
Steve:
Yeah, I mean, the technology's there. And then the aspect of follow up, that's something so many companies don't do it. And it just isn't that hard, is it?
Shep:
No. And it's it is time consuming, but it's very important because depending upon the type of company you are, if the customer has to call you back, the cost of that is far more than you reaching out to them to make sure they were happy. By the way, she didn't have to call. She could have sent me an email and just said, I want to make sure. And once I know you're OK, I'm going to close the case, but not until I know for sure that you're OK. And by the way, I'm using terminology close to case. You would never say that to a customer unless the customer understood what that was.
Steve:
Shep, you got one more story for me or you ready to go to our take home value?
Shep:
I can give you a quick story because I thought about what do I want to I didn't know whether I should lead with this one or close with this one. But my favorite story to tell of all time is my story about the taxi cab driver. You know about the cab driver?
Steve:
I think I might have heard it, but I think I…
Shep:
Go to my YouTube channel, shep.tv, and you can catch the cab driver story. And if you're looking at them, there's a couple of different versions. Go to the oldest one, even though it's Shep with a little bit of hair, not much hair. It's my favorite version of it, but I'm going to give you a quick version. And this and the reason I want to share this is that even though the taxi cab driver, Uber driver, Lyft driver, whatever is an individual, there's no reason if a cab driver can deliver this level of service, anybody can do it. So what happened is it was a really hot day in Dallas and I had to go out to the airport and I was looking for a taxi cab. And this person, just a passenger, got out of a cab. The driver waved at me and I walked down and the guy gets out. And it was a really hot day. He was kind of disheveled looking. His hair was messed up and he was wearing shorts and a wrinkled t shirt. I'm thinking, oh, look at this guy. Look like he hadn't shaved in a week, maybe hadn't showered in a week. And I think to myself, this is what I call a moment of misery, because I think as I look at him, I think, what's the inside of the cab like? You know, it's dirty and grimy and there, too, there's no air conditioning on the hottest day of the summer. It's going to be a miserable experience. And we eventually I open the door and it's the air conditioner is working fine. It's spotlessly clean. He put my bags in the back in the trunk and he gets into the front seat. He offers me a piece of candy off of a little dish of candy that he had. And I'm thinking there's something wrong with this picture, but it's working for me. It's working for me. And we're heading out to the airport and he starts to talk to me. And and by the way, he had a newspaper. I was he offered me a newspaper. He had sodas and a little bucket with ice. He offered me a soda. I mean, this is not your normal cab driver. Any any for me, it's a flat rate like any other cab driver would charge at the same rate. And then he asked me if I'd ever seen a famous fountain that's in Dallas, the fountain of Las Colinas. And I said, I've seen the picture. He goes, then you got to see it in person. And he says, You got an extra minute or two. How long could it possibly take? He so he gets all excited. He shows me the fountain. So and we're back and we finally get to the airport. I think it was twenty two dollars and I get thirty bucks. And he was happy and I was happy and thought I'd never see him again. He did ask me for a business card because he said he collects the business cards of the people that he drives. Anyway, great story. Got a huge tip and I had his card. He gave me his card, said, call me when you come back. So I figured I'd keep it. But that's not the end of the story. Four days later, I'm in my office in Saint Louis, Missouri, where I live, and I get a thank you note from the cab driver. He actually wrote me a thank you note, and every Christmas I would get a holiday card from Frank and his wife and he doesn't drive a cab anymore. He's since retired. But think about this. What a great story. Now, there's a really cool part of this story. And that is, as I got to know, Frank, because every time I'd go back to Dallas, Frank would pick me up and take me around. The average cab driver in Dallas, Texas, according to the International Taxicab Association, they actually have one of those. I looked it up and they made less at the time when Frank was driving at the beginning, maybe less than nineteen thousand eight hundred some odd dollars a year. That was like the average less than twenty thousand dollars a year. Frank was making more than one hundred thousand dollars a year. And the reason was, is he built up this flow of customers so he wouldn't have to wait. I got lucky, dropped someone off, he told me I'm heading out to the airport anyway. Otherwise, you know, if I didn't have my suitcases, he probably wouldn't have picked me up because he knew I had to be going to the airport with the suitcases. Right. So it's a great story. How do you how do you make five times more than your competitors do, just out service them? And Frank was amazing.
Steve:
Well, I think on this gratitude episode, you've given a lot of take home value, but it's kind of a tradition on our show that we ask our guests to give our listeners kind of their best tip to improve their customer experience. So, Shep Hiken, what's your best tip?
Shep:
You know what I want to give you? We talked a little bit about what happens when there's a problem, you know, and how, you know, don't just fix the problem, give confidence for the customer to want to come back. So I have this quick and I'm going to do it fast. Five step process that every complaint, small or crisis level, can be managed this way. Number one, you acknowledge the problem. Wow. I'd be upset if that happened to me as well. Just any kind of acknowledgment. Number two, you apologize. And by the way, you can flip one into and I'm sorry that happened. That's not the way we like to do business. Number three, fix it or discuss what it is you're going to do to get it fixed. It might take a while to get it fixed, depending on the kind of business you're in. Number four: you own it. You take responsibility for it. It may not have been your fault, but if the customer comes to you and you're dealing directly with the customer, you're now part of the equation of getting it resolved, own it. And number five, act with urgency. Speed counts. The faster you are, the higher level of confidence, because what you want to do is you want to take that customer from a moment of misery and get them into a moment of magic as fast as possible. You want to reduce any level of uncertainty. You want your customers to say, I love doing business with them. They're always knowledgeable, always helpful, even when there's a problem. I know I can always count on them, always followed by something good. Those are my five steps.
Steve:
I just wrote them down, Shep. That's a great tip for everybody who because we all have to deal with the unfortunate situations from time to time. My guest on the podcast this week has been Shep Hyken, Sheps, a keynote speaker, best selling author and great CX expert. And he was also gracious enough to come on and be our special guest here on our special Thanksgiving episode. Shep, thanks for coming on and really appreciate you being our guest on this episode.
Shep:
Well thanks for having me, Steve. Great to be back.
Steve:
You promoted the YouTube channel shep.tv, but if anybody else wants to continue the dialog or get get in touch with you, how can they do that?
Shep:
Just go to hyken.com, H, Y, K, E, N, dot com.
Steve:
Great. And I encourage you, if you've never heard of Shep before, which I'm not sure many of you haven't, but check out his books. He's got great stuff for anybody that's in the business. So on next week's episode of The CX Leader Podcast, our producer Chris Higgins is going to highlight some of the take home value advice our guests have provided over the last few months. It's an episode to demonstrate how grateful we are to those who are willing to share their knowledge to the wider CX community. You'll want to be sure to listen to that episode. And if you want to talk about anything else you heard on this podcast about how Walker can help your business customer experience, feel free to email me at podcast@walkerinfo.com. Be sure to check out our website, cxleaderpodcast.com, to subscribe to the show and find all of our previous 141 episodes, our podcast series in the contact information so you can drop us a line, let us know how we're doing or give us an idea for a future podcast. The CX Leader Podcast is a production of Walker with an experience management firm that helps companies accelerate their experience management success. You can read more about us at Walkerinfo.com. Thanks for listening and we'll see you again next time.
Sonix uses cutting-edge artificial intelligence to convert your wav files to text.
Automated algorithms have improved a lot over the past decade. Easily organize and search all of your transcripts after they have been transcribed and polished by your team. Manual audio transcription is tedious and expensive. Quickly and accurately convert your audio to text with Sonix. Sonix takes transcription to a whole new level. Lawyers need to transcribe their interviews, phone calls, and video recordings. Most choose Sonix as their speech-to-text technology.
Sonix can make your life a whole lot easier. Sonix converts audio to text in minutes, not hours. Transcription is now more accurate and more affordable. Automated transcription is much more accurate if you upload high quality audio. Here's how to capture high quality audio.
Sonix is the best online audio transcription software in 2020—it's fast, easy, and affordable.
If you are looking for a great way to convert your audio to text, try Sonix today.