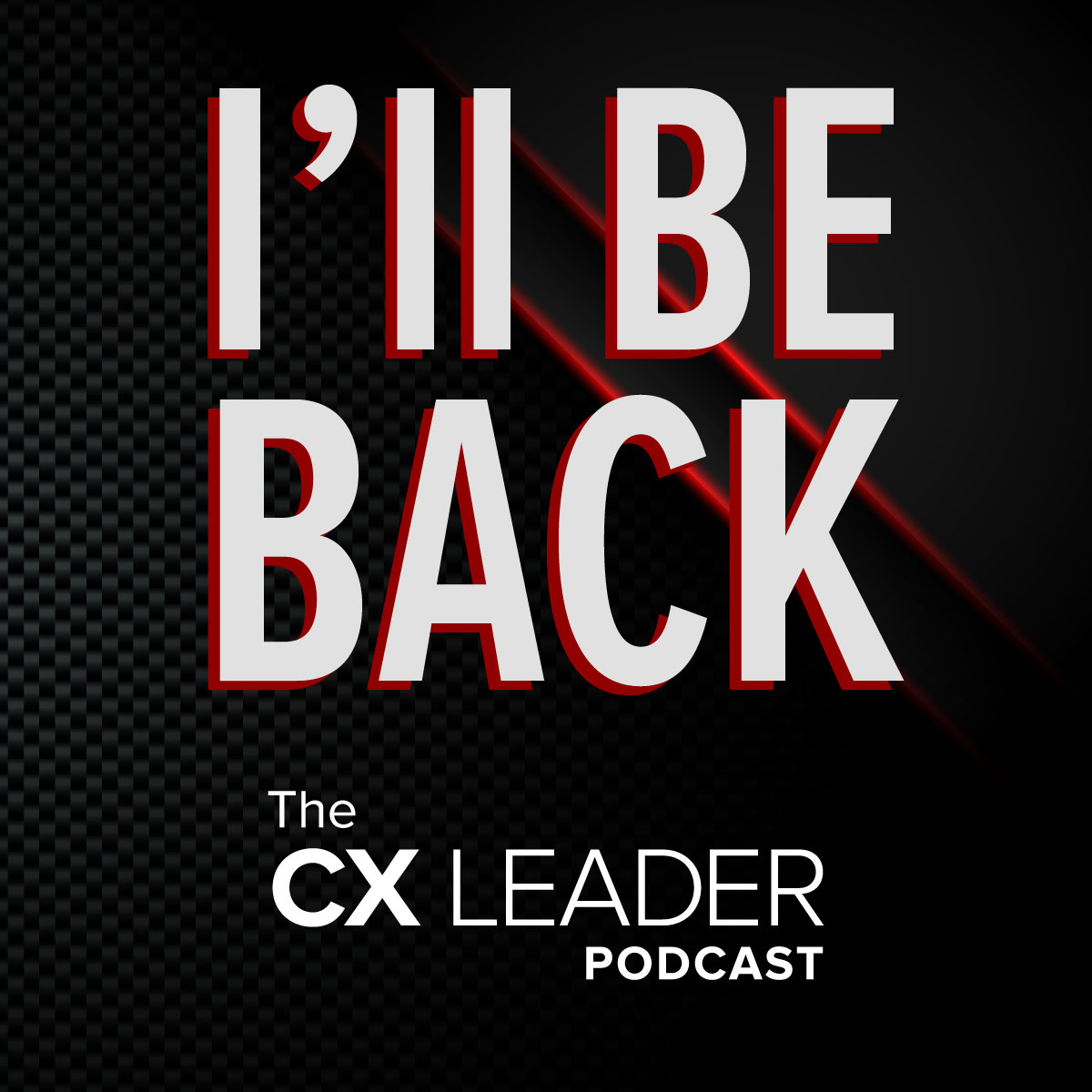 I'll Be Back
Release Date: September 21, 2021 • Episode #184
Is your customer loyal to your company, or to your prices? One of the best practices for any company is to create a culture that grows customer loyalty beyond aspects such as price or location. Host Steve Walker welcomes back award-winning keynote speaker, author, and CX expert Shep Hyken, for a discussion about his new book, "I'll Be Back: How to get Customers to Come Back Again and Again."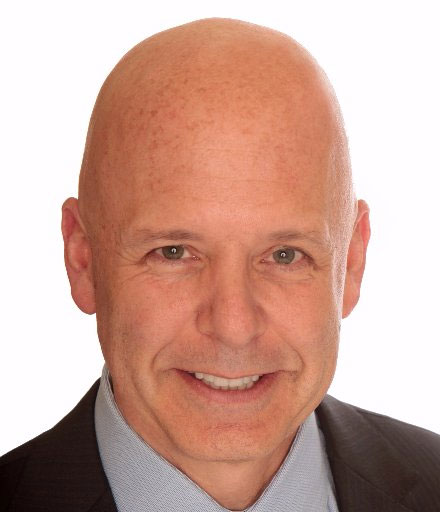 Shep Hyken
Shepard Presentations
Connect with Shep
Highlights
The difference between "repeat" and "loyal" customers
"Now in the book, I delineate or differentiate between a repeat customer and a loyal customer, and that's very important to understand, and it's a really important concept. Repeat customers are in a routine, but you have to understand the 'why' behind why they're doing business with you, not just the fact that they are and what appears to be loyalty may be nothing more than, 'Oh, this this business is just more convenient.' Why? Well, they're closer than the competition. What happens if the competition moves in the mile closer? All of a sudden you'll lose that customer that have been with you for years that you thought loved you. No, they loved your location."
Be nice
"I wrote this before my recent study and research came out, and it's like, this is what our our clients and customers expect of us. And if we don't leave, this is why they're going to leave. So number one reason is apathy and apathy is, you know, there's just no real connection. They didn't act like they cared. I mean, the company rudeness, you know, somebody just didn't treat me right. There is a chapter in the book about this fundamental. It's two words long: be nice. Ok, it's you can have in a restaurant the best food in the world, and if you're mean to your customers, they're not coming back."
Transcript
Download the "The CX Leader Podcast: "I'll Be Back" audio file directly.
The CX Leader Podcast: "I'll Be Back": this wav audio file was automatically transcribed by Sonix with the best speech-to-text algorithms. This transcript may contain errors.
Steve:
If you're a character in the movie The Terminator, there are three words you definitely don't want to hear. But for CX pros, it's quite the opposite.
Shep:
Well, you know, when I started out, I just thought, What do we want our customers? Do we want them to come back? And what do we want them to say? We want them to say, I'll be back and then do it. And the book has some references to why would a customer terminate you? And I even talk about winning the "Arni", which is getting the customer to say, "I'll be back."
Steve:
How to build an "I'll be back" culture on this episode of The CX Leader Podcast.
Announcer:
The CX Leader Podcast with Steve Walker is produced by Walker, an experience management firm that helps our clients accelerate their XM success. You can find out more at walkerinfo.com.
Steve:
Hello, everyone, I'm Steve Walker, host of the CX Leader podcast, and thank you for listening. It's never been a better time to be a CX leader, and this podcast explores topics and themes to help leaders like you leverage all the benefits of your customer experience and help your customers and prospects want to do more business with you. Pop culture quiz: what do you think of when you hear the words "I'll be back"? Well, if you thought immediately of Arnold Schwarzenegger from the movie The Terminator, then you've, one, shown your age and, two, passed the quiz. But what does this have to do with customer experience? Well, my guest on this episode will be happy to make that connection. It's always a delight to have Shep Hyken on the podcast. Shep, for those of you who don't know, is a customer service and experience expert and award winning keynote speaker, a New York Times and Wall Street Journal best selling author and the chief amazement officer for Shepard Productions, and he's got a new book out this week titled "I'll Be Back: How to Get Customers to Come Back Again and Again." Shep, always a pleasure to have you on the podcast. Welcome back,
Shep:
Steve. It is great to be here and very good Arnold Schwarzenegger impression of "I'll be back." By the way, I'll be back if for those that remember, there's many Terminator movies, the first one, it was bad. He came back. He blew up the police station, but in the second one, I'll be back was a good thing and he's used that theme, "I'll be back" or those words, I'll be back, a number of different ways in a number of different movies, and it's really even I talked to teenagers and I go, when you hear the words, I'll be back, what do you think of and they all say Terminator. So it's kind of transcended the ages in the, you know, different, you know, millennials, Gen Z's, Baby Boomers, it's all there.
Steve:
No, it's iconic. And, you know, science fiction is just such a great genre of movies. And I think actually this new generation really likes science fiction, so I'm not surprised that this generation is very familiar with I'll be back. But why did you title the book "I'll be Back."
Shep:
Well, you know, when I started out, I just thought, What do we want our customers? Do we want them to come back? And what do we want them to say? We want them to say, I'll be back and then do it. And I got about maybe a page into writing the outline and I thought, You know what? This sounds an awful lot like the Terminator. I wonder if there's a little bit I can do to play off of that now. By the way, the book has some references to, you know, you know, why would a customer terminate you? And I even talk about winning the "Arnie," which is getting the customer to say, I'll be back. That's, you know, you've won the Arnie. But other than that, it is straight up, you know, great customer experience and great customer service content that drives the customer to want to come back and do business with you again and again.
Steve:
And I forgot to mention as I was goofing around with my impersonations, but the book's out this week.
Shep:
Yeah, yeah, I'm very excited about that. So for those listening, I'll be back how to get your customers to come back again and again, you can go to Amazon and if you type in, "I'll be back," Make sure you add the word book because there's a lot of I'll be back that's related to a past president that says he's coming back, and there's a lot of things you can buy related to that. Nothing wrong with that. I'm just saying, if you want to find the book, add the word, book to it or just type in my name Hyken and you'll get my name and my books, as well as there's a manufacturer of office furniture, the Hyken chair. I have no idea who that is, but I want to find out if I'm related because they look like really nice chairs.
Steve:
Well, yeah, there's Walker mufflers is what I get a lot of times when I type in Walker, I'm looking for our stuff. I get Walker mufflers, but you're a prolific writer. Why did you write this book and who's it for?
Shep:
Sure. So, yeah, this is number eight and very proud of that. Thank you. I wrote, you know, as I write every book I keep in mind, is there something new that I have to say? And who do I want to read this book? And I try to make the book the kind of kind of information that would be appealing to everybody in an organization. So there's content and here that's really structured that it doesn't matter if you're front line behind the scenes or leadership, but this is there's so much content and also, like many of my books, will open up to any page and you're going to be right in the middle of a lesson or you'll see a lesson. So it's not like, OK, there's there's maybe, I don't know, fifteen chapters and there's only 15 lessons. No, within each chapter, there's a lot of content. So why write the book? Something happened a few years back with a client, and I was interviewing them, getting ready to do a keynote speech. And it was, I'll tell you, it was a hair salon organization, a franchisor. They had over a thousand-plus franchisees and managers in their audience, and I was interviewing the CEO prepping for the speech and the gentleman said, and by the way, I think it's very funny that I'm a bald guy and they've hired the bald guy to talk to salon managers and I'm thinking, how can I get my market research? I can't go in and say, Can you give me a haircut? No, but I digress. Anyway, he said, You know, we love looking at NPS Net Promoter Score. You know, the likelihood to recommend we love looking at, CSAT or any other measurement that will indicate whether or not we've done a good job for our clients. But we also we think it's even more important to measure the behavior. And I go, What do you mean? He says, well, we know what a typical customer, there's different types of customers. There might be someone with long hair, short hair, curly hair. We know that these different types of customers have a cadence, a routine, and we know what a regular customer looks like. And we know that if we can get our customers to first timers, second timers to start to get into that cadence of being a regular customer that we're doing a good job. We measure behavior. And we think that's even more important than measuring history, which is all the other data that we get through NPS and CSAT and whatever. And I thought, Wow, that's brilliant. And I mean, I'd always known that, but I never heard it articulated quite so well. That has been bouncing around in my brain for the last four or five years. And as I was looking for new content to write about, as I do every week when I write my articles that just seemed to bubble to the surface and I said, I want to go back to that. And that's where the book started. That's the starting point of of why I decided to write this book.
Steve:
You know, we were talking before we started recording, and it's always fun to talk to you just about things in general. But in the current public markets, a lot of times they talk about companies that have these recurring revenue streams. But but that's just repeat business, right?
Shep:
It is. There's nothing wrong with them. So there's but repeat business, and that's why every company should recognize at some level there in the subscription business. They're in… and I wrote about this in another book, The Convenience Revolution, that the subscription model is all about recurring revenue. And if you can get customers into a cadence paying once a month, once a quarter annually, whatever, and it doesn't matter B2B, B2C, you're in a subscription model, and I would say that I can… I don't know if there's any business out there that couldn't somehow adapt to that way of thinking. And when you have recurring revenue and you can predict what's happening very important. Now in the book, I delineate or differentiate between a repeat customer and a loyal customer, and that's very important to understand, and it's a really important concept. Repeat customers are in a routine, but you have to understand the why behind why they're doing business with you, not just the fact that they are and what appears to be loyalty may be nothing more than, "Oh, this this business is just more convenient." Why? Well, they're closer than the competition. What happens if the competition moves in the mile closer? All of a sudden you'll lose that customer that have been with you for years that you thought loved you. No, they loved your location. Now that's not bad. Please understand. Repeat businesses is gold, but you need to understand there's and I love the airline example. Frequent flier miles help drive customers to use that airline, and they call it a loyalty program. But it's not. It's a marketing program, and in the form of a discount, you get enough miles. We give you a free trip, which means it's like a punch card at a restaurant come five times. We give you a free meal on. It's like a 20 percent discount, OK? And you need to look at it that way. There's nothing wrong with that. It drives the behavior.
Steve:
No, actually. You know, we have an analytical technique that we use a Walker. It's called our loyalty matrix. And it basically contrasts, you know, behavior with attitude. So what you're describing is we would call, you know, the folks that would stick with the airline no matter what, those would be truly loyal, but the ones who are just hooked on the points we would call those people trapped. Their behavior is correct, but the attitude is waning, right?
Shep:
Yeah. Yeah. And that's that's the whole point. And you need to be so aware. You know, I love doing business with them why they've got the lowest prices. Well, what about their people? I don't know. I just go in there. I shop because of the lowest prices. What happens if another, you know, low priced competitor comes in? I guess they'll have the lowest prices and I'll go there then. But until that happens, I'm loyal to that company. No, you're loyal to the price. And but here's the cool thing in the B2B world, which is real important to understand why would a why would a, you know, I just was on the phone with a company this just yesterday with an executive and we're getting ready to do a major program with them. And I said, why would someone do business with you? He goes well, it's not our price because we're more expensive than everyone else. And I go, OK, well, tell me more. And he started giving me all of these ideas and thoughts that were really, really important to to the customer that maybe another company might not do, or they may take a shortcut to make that happen. And he says, and that's why companies pay us more. And that's why long term, you know, we're the right partner with them. And by the way, he used the word partner, not just vendor. You know, that's real important, too. And the B2B world partnership is a vendor relationship on steroids. And when your customer sees you as a partner? Wow. I mean, that means that you have some level of emotional commitment or they have a level of emotional commitment to you. And obviously, it's reciprocal, and that's why it's called a partnership.
Steve:
Yeah. I'm glad you brought up B2B. I just recorded a podcast a couple of weeks ago with ServiceNow, which is,
Shep:
Yeah, love those folks they're a client,
Steve:
Great platform. Yeah, they're a client of ours, too. And you know, we got into a discussion about the cost of their software, and they really view that as an opportunity to start the dialog about the, you know, the broader opportunity costs and the total cost of ownership. So particularly in the B2B world, you know, they can say you're high priced, but that's just the start of then you get to explain what the, you know, the return on the investment is and the problems that you're solving. So I love the cost example. That's that that's another one that kind of comes around, you know, every cycle that, well, if we really want loyal customers, we could just lower the price. I don't think it's
Shep:
Just really get short term more customers, and that's fine. It erodes your margins and and you've got to find the reason in the book we specifically talk about, you know, I think that as we go through this, your goal is to make price less relevant now. I don't think it's ever one hundred percent irrelevant. I have a buddy of mine. Have you ever interviewed John de Julius?
Steve:
No, but he sounds like somebody we should.
Shep:
Got to interview my buddy John. John is an amazing customer service guru as well, and you know, one of his taglines is making price irrelevant. And I said, I love that tagline, and I think that it's sensational, but it's not realistic. At the same time, making price less relevant is. You know, I have a friend of mine, Christine Trippi, she wrote. "Yes is the answer." She came from the background of being an award winning manager at a major hotel chain you'd recognize, she said. We just try to come up with the never say no mentality. And I said, Well, what happens if I show up at the airport and I call your hotel and say, can you send out the van to pick me up? And you don't have a van? What do you say? You don't say you got to say no. She goes, No, we don't say no. We give them options. I go, well, give me an example. She goes, well, sir, thank you for calling and we don't have a van. But here are the options that you do have. Number one, you can go down to the cab stand. Number two, you can call Uber or number three if you like, we can arrange for private transportation to pick you up, and we could just apply it to your bill when you check out. Which would you like? And it's like, OK, so you didn't say no, but you didn't say yes. And she goes, Yeah, so it's still a yes, it's a positive. And I thought, OK, that's a brilliant way of thinking. And every time you have to say no to somebody, you should reframe it in a way that gives you the door to stay open and the options that a customer might have and the fact that you have the ability to do that. And by the way, if you're if we're talking to customer support people, people in the front line salespeople, they should be trained to avoid having to flat out say no unless it's illegal, immoral and even if it's something you don't do, say, Boy, that's great. We don't do that. But let me tell you who does do that, who I can refer you to. And now you've avoided saying no.
Steve:
So that's a great example. And you know, the three possibilities that she offered all in involve the customer spending more money, right? Which the courtesy van you wouldn't expect to have an extra charge for that. So, you know, for people that don't know you. One of your favorite lines to say to everybody and you always say it to me is what can I do to help you? So that's a that's a great way to live your life, by the way.
Shep:
Well, thank you. You know, the more you help others, you don't keep score. A friend of mine, Neal Cobain, who is president of High Point University, but he's also a brilliant speaker and a leader. He said he quotes somebody famous when he says when he's very charitable and philanthropic, but I kind of take this for every area beyond charity. When you give you forget when you receive, you remember. And so I never keep score of what I give. I only try to remember to reciprocate when I receive
Steve:
No, you're, you know, actually I. We're going to go deep here. But you know, like one of the best ways to kind of knock you out of a funk or a, you know, a depression or the blues is to do something nice for somebody else. There's something that goes off in your brain, you know, because you've done something to help help another human, and that's, you know, that that that triggers the good endorphins and not the bad ones or whatever.
Shep:
The dopamine kicks in or something like that. I've learned the neuroscience behind that. But hey, we're going way off into this rabbit hole, aren't we? But that's all right.
Steve:
No. It's actually makes the podcast way more fun for our listeners because, you know, I think our listeners tend to be sort of intellectually curious people. And when I get interesting guests on here and we just start talking, you know, good things happen, especially with you.
Do you like free stuff? Well, me too, I like it, too. Well, if you want a chance to get your hands on some cxleaderpodcast.com swag, go to cxleaderpodcast.com/feedback and complete a short survey on how you think we're doing. We're always looking for ways to improve, and your input will help us do just that. Again, that's cxleaderpodcast.com/feedback for some CX Leader podcast swag.
Hey, my guest on the podcast this week is the ever popular Shep Hyken, and he's got a new book out called "I'll Be Back: how to get customers to come back again and again." And we've had a fascinating and far reaching discussion on sort of the the whole, I think, you know, foundational and everlasting concept of getting to have loyal customers who come back. And so I think the book's title is awesome, but I want to go back to this repeat business concept because you've said something that almost anybody in any business could think about subscription. And it reminded me of what the car washes have done with the monthly passes. And I actually have some friends in that business, but it it has revolutionized the car wash business in terms of what what it does for their business model because they already know at the start of every month they've got this much revenue coming in.
Shep:
Yeah, it's a beautiful thing and it doesn't matter what business you're in, but there's a car wash that is literally directly next to my office building right now. I hear it now. So it was it's been there since I was a little kid and they just recently sold to another car wash. You completely redid it and they went from charging by the car wash to. You can still get it by the car wash. But if you're willing to pay a monthly subscription, which basically is the price of two car washes, you can come as many times as you want. Because here's the beautiful thing. They know what the typical customer is going to do. They're going to get their car washed every two or three weeks or in the bad weather, get the salt off the bottom of the car. And, you know, after a winter storm, they may come in a little bit more often at certain times, but they know what that cadence is and they can afford to do this. And it's beautiful. And here's the other beautiful thing for any company that is trying to position themselves to be more valuable. The, you know, the multiple that a buyer might offer is based on renewal and when you can prove an 85, 90 percent retention of your recurring revenue that could increase your multiple in the software business. Right now, it's as high as 18 times the actual sale. And to think about that, you know, and it's always been four to six times, you know, the multiple. But imagine knowing that, hey, we have this much business coming in. Our churn is very, very low and we actually increase year over year as a result of that. I mean, there's incredible numbers that will support the case for repeat business.
Steve:
Yeah, it's actually it's just math, right? If you know, at the start of any accounting period, how much of your revenue that you're expecting that quarter is already guaranteed. That makes your business more predictable, which allows you more opportunities to work on the things that are strategic. So I'm sure this is part of your whole book. But you know, repeat business and thinking about repeat business is, you know, just, I think, a key thing of what leadership has to do. Yeah. And that is the essence of of serving customers,
Shep:
Amen and really that repeat business, as you mentioned that recurring revenue, which gives you a solid base to come in and think about, just remember this, the renewal of that subscription, if you will, whether it's a formalized subscription program or, you know, people come in on a regular cadence, your renewal process starts the moment the customer starts doing business and every interaction they have. And this is what I want you to think about what I call the loyalty question. And that is what am I doing right now to make sure that customer comes back to me the next time they need whatever it is I do or sell now you're focused on the next time, not a lifetime, because people think of loyalty is a lifetime. It's not. It's all about the next time, every time, which can lead to a lifetime if you do it right.
Steve:
I know in the book you talk about loyalty killers and the Terminator, in the first movie, he was a killer. So what are some of the loyalty killers? What, what keeps them from coming back?
Shep:
Yeah, so I actually it's in the chapter titled "Your Terminated" and they they used to be your customer and then you lose them and you've got to understand why. So no one and I have these listed and ironically, I wrote this before my recent study and research came out, and it's like, this is what our our clients and customers expect of us. And if we don't leave, this is why they're going to leave. So number one reason is apathy and apathy is, you know, there's just no real connection. They didn't act like they cared. I mean, the company rudeness, you know, somebody just didn't treat me right. There is a chapter in the book about this fundamental. It's two words long: be nice. Ok, it's you can have in a restaurant the best food in the world, and if you're mean to your customers, they're not coming back. Yeah, OK. And it doesn't matter whether you're selling a piece of machinery or a steak, it doesn't make any difference. Here's a good one. It's not… you weren't easily accessible, and specifically, your contact information is not easily accessible to a customer. Customers do not like when they have to search and waste time trying to find they couldn't get the answer. They want it online. Ok? A knowledge base that has frequently asked questions, video tutorials or some other method to get them the answers that they want in many businesses have different channels that customers like to use, and maybe you didn't provide them the right channel. Maybe you didn't respond when they told you they had a problem. Those are some of the terminator's, if you will. By the way, it's. The end of this chapter, there's three reasons why you would want to terminate the customer and why would you want to fire a customer? Well, you know, if you can't meet their expectations and you know you can't meet, it's time to move on. And that could be because you don't do what they want. Or maybe they just are… I love the challenge of the demanding customer, and I actually talk about a concept called Create the demanding customer. But when there's an unreasonableness to it, that's a whole nother level. The customer is unacceptably rude and treats your people the wrong way. You've got to stand up and support your people. And here, here's another reason to stop doing business with somebody. They don't pay for what it is you bill them for. There's a certain point in time you got to say, look, you know, you can enable the behavior by letting them continue to use your products and services at no charge. Or you can say, look, if you don't pay for it, we can't do this anymore because we're all in business. We've got to got to pay my own people. You know, we've got to pay for whatever it is we sell you. And you've got to help us do that by paying your bills.
Steve:
Yeah, actually, we could do a whole nother podcast on your reasons here. I'd love to spend some more time talking about that, but we've reached that point in the show and you've been a guest on the program a couple of times before where I asked for take home value. And I know that this book has some actual take home value and…
Shep:
I hope so.
Steve:
So Shep Hyken, please give our CX pros your best tip. Take home value from your new book.
Shep:
Aside from just buy the book, that's a good tip, and hopefully we've given some great value in discussing some of the concepts around the book. But let's jump to Chapter 15, the final chapter. I call it "Where the rubber hits the road," and I'm going to go through this real quick, but there's a six step process that any company can use to create that culture that gets that customer to say, I'll be back. So number one is to ask a question. You've got to be blatantly honest about it. Why would a customer do business with you over anyone else? And you've got to come up with true differentiators. Don't say things like, Oh, we've got great people and great service, because that's what your competitor can also say. What truly differentiate you? Once you write that down, ask yourself why. And by the way, do this in a group setting other leaders, stakeholders, people on the front line, whatever. Second question: why would the customer do business with the competitor instead of you? Are they doing something you don't do? Is there a different process? Do they have a different product? Whatever it is, write it down. Number three is what I call keeping pace, and that is what is it that you learned in question number two that you think, you know what? We should be doing that as well. But here is my caution. Do not copy the competition. I mean, in some cases you may have to, but I want you to think about how to make it your own because otherwise you find yourself a commodity the same as someone else, and then you're really only differentiation could end up being price, and we want to try to avoid that. Number four is to go outside of your industry and make a list of the companies you love doing business with and why you love doing business with them. And then step five is to take a list, a look at that list of "why?" From the industries outside of or companies outside of your industry. Is there something they're doing that you can bring in? And I'll give you an example. One of my favorite happened in an actual presentation I was involved. We had a keynote speech and then my colleague came in to do a workshop and we did this exercise and one of the person said, And this happens all the time. They choose Amazon as a company they love to do business with. And we asked why, and the guy said, well, they they email me to tell me the orders place. They email me to tell me the order ship. They email me a picture of the item leaning up against my door. And one of the leaders of the organization said, You know, that's great for Amazon, but we're not an e-commerce company. And there was some discussion and I raised my hand. I said, You know, I think everybody's missing the point here. It's not that they email you to tell you your item is shipped, it's that they give you information along the way, which makes you feel in control. That's different, but it's the same. That's what Amazon does. That's what companies do. They make you give you get that feeling of you have some control over what's going on because you have knowledge. What knowledge can you apart with your customer that makes them feel that they're in control? And then the leader goes, Oh yeah, so read between the lines. Anyway, what happens when you do this step four and five is you start to look to become best in class, not just best in industry, which is a huge differentiation opportunity. And finally, number six is to simply ask yourself the same question you started with, but a little different now that I've taken the ideas, either things I learned about the competition or things from companies outside of my industry and I've started to implement them. Now that I've done that, why would a customer want to do business with me? And now you're finding ways to differentiate yourself? Get your customers say it's them, yeah, that's where I want to go back to do business with them.
Steve:
I love it, and I really encourage our listeners to buy your book and check it out. And I think your six step process is an awesome strategy exercise that any business leader should put themselves through. Hey, Shep Hyken is the author of a new book "I'll Be Back, How to Get Customers to Come Back and again and Again." Shep, as always, thank you for being a guest on The CX Leader Podcast.
Shep:
It is my pleasure and my honor, and thank you for having me. I can't wait to come back, so I'll just say it. I'll be back!
Steve:
In just in case anybody. And I hope they do. They want to kind of reach out to you. Give us your website and somewhere they can find more about Shep Hyken.
Shep:
Hyken.com. So there it is.
Steve:
Thanks again. Appreciate it. It's always a real joy to have you on the podcast, so thanks for doing it.
Shep:
Thank you for having me.
Steve:
If you want to talk about anything you heard on this podcast or about how Walker can help your business's customer experience, feel free to email me at podcast@walkerinfo.com. Be sure to check out our website cxleaderpodcast.com to subscribe to the show. Find all our previous episodes podcast series contact information. You can let us know how we're doing or suggest, as Shep did, new guests for the program or ideas for future podcasts. The CX Leader Podcast is a production of Walker, where an experience management firm that helps companies accelerate their XM success. You can read more about us at walkerinfo.com. Thank you for listening, and remember, it's a great time to be the CX leader. We'll see you again next time.
Sonix has many features that you'd love including upload many different filetypes, secure transcription and file storage, enterprise-grade admin tools, automated translation, and easily transcribe your Zoom meetings. Try Sonix for free today.
Tags: author Steve Walker Shep Hyken customer loyalty Shepard Presentations