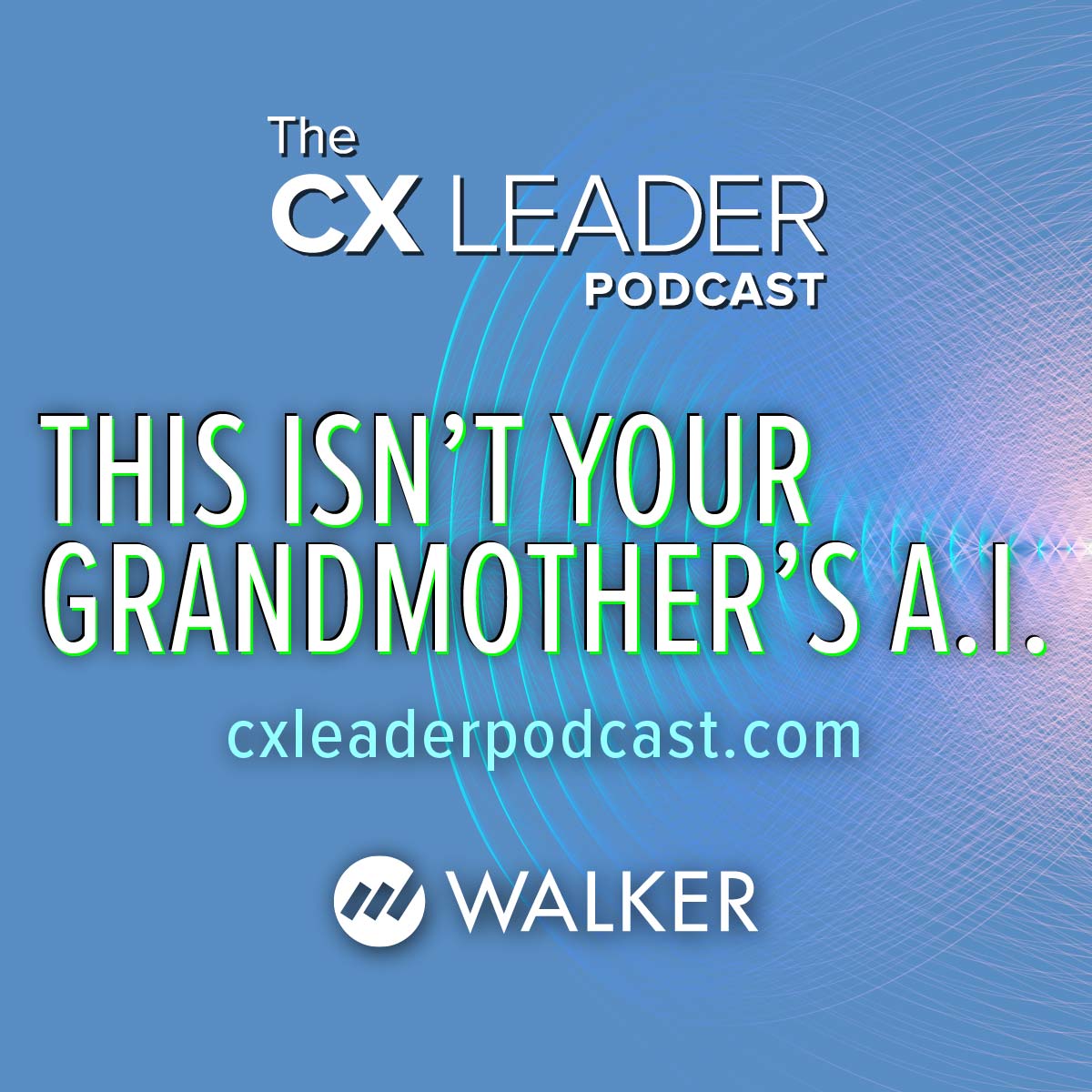 It's not your grandmother's A.I.
Release Date: March 24, 2020 • Episode #109
The ability for computers to adapt and respond to real-time data provides value to companies needing to streamline business processes. And CX pros have not ignored the potential for this technology to provide better experiences for their customers. Host Steve Walker welcomes guests Sarah Simon, a CX Design Partner for Verizon Business, and Erin Van Remortel, a strategic account executive with Astute Solutions, for a discussion on when A.I. can help – or hinder – your CX efforts.
Producer's note:
This episode was recorded before the coronavirus was declared a pandemic and the extraordinary circumstances companies are facing in the response to the current crisis. When reviewing this episode the Friday before its release, Erin Van Remortel replied with the following note regarding A.I. and the current pandemic:
With everything that is going on right now, brands are going to be needing AI more than ever. Contact centers are quickly having to move agents to work from home and in many cases they have offshore contact centers that are shut down and unable to work at all. Interactions on our platform are trending up as consumers are not able to get their calls answered and they turn to digital channels for help. Unfortunately we are now seeing more and more brands that were extremely ill prepared to support their customers and are seeing hold times in the HOURS, not minutes.
Transcript
A transcript for this episode will be available soon. Please check back for updates.
Tags: Steve Walker AI artificial intelligence Sarah Simon Erin Van Remortel Verizon Business Astute Solutions