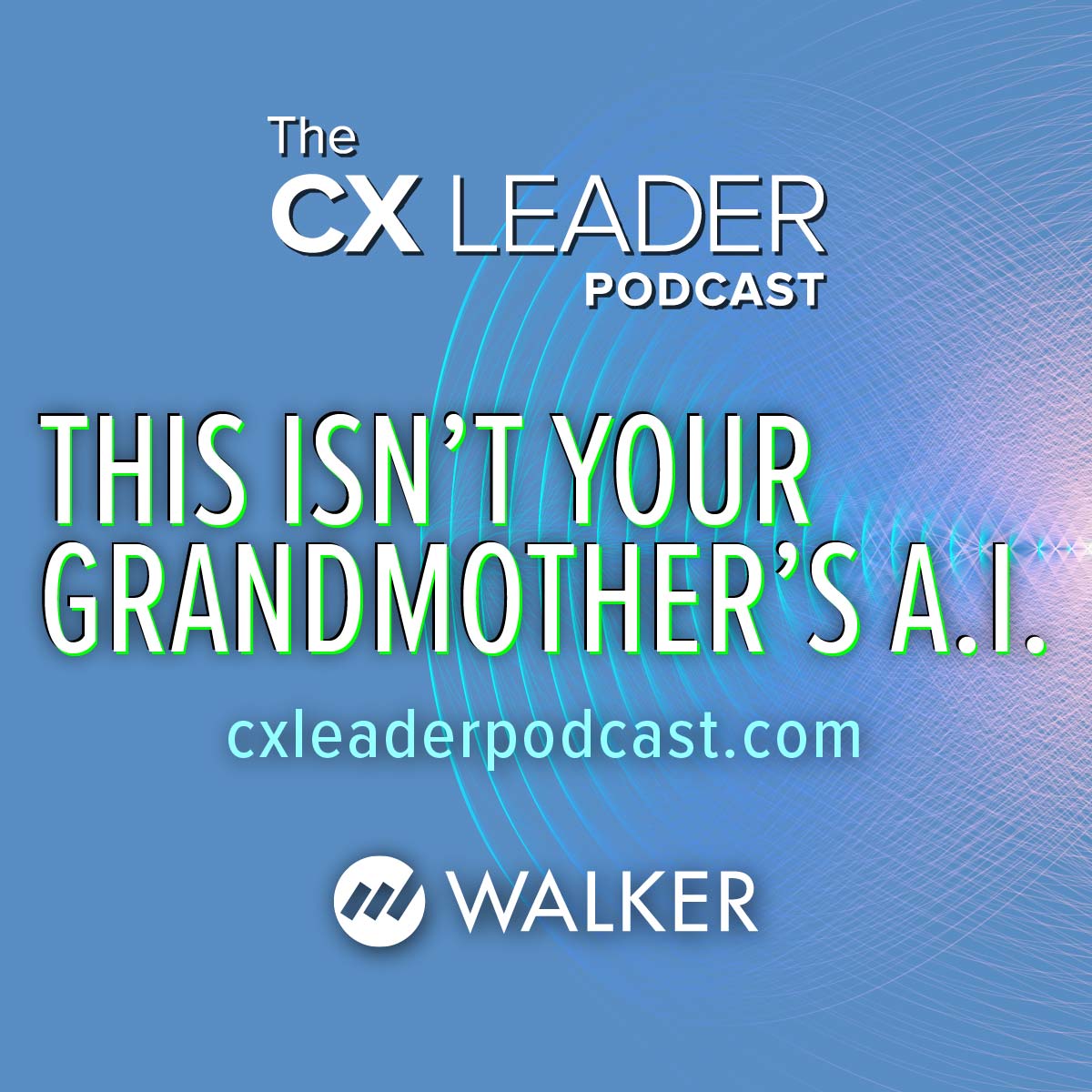 It's not your grandmother's A.I.
Released: March 24, 2020 • Episode #109
The ability for computers to adapt and respond to real-time data provides value to companies needing to streamline business processes. And CX pros have not ignored the potential for this technology to provide better experiences for their customers. Host Steve Walker welcomes guests Sarah Simon, a CX Design Partner for Verizon Business, and Erin Van Remortel, a strategic account executive with Astute Solutions, for a discussion on when A.I. can help - or hinder - your CX efforts.