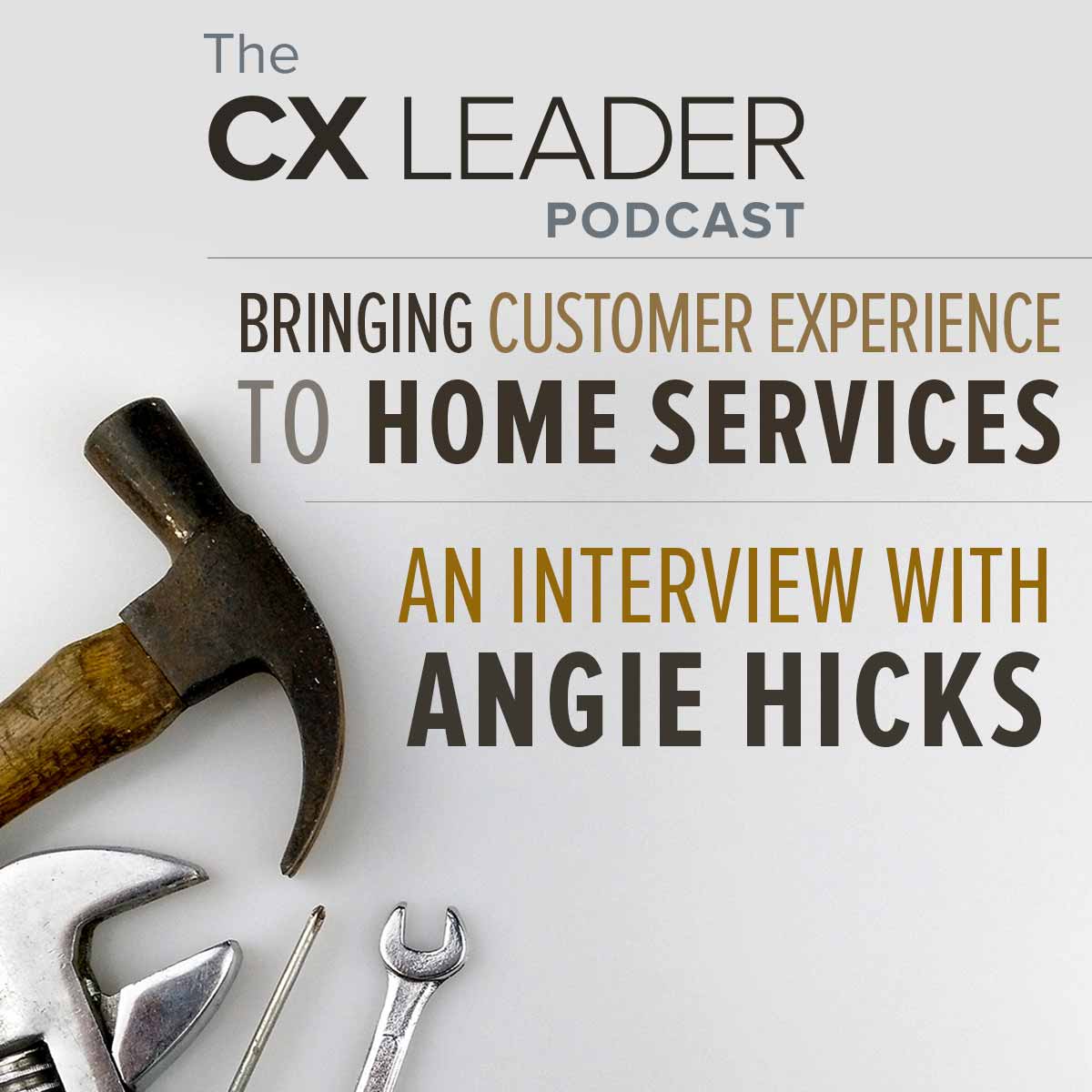 Angie's List: Bringing Customer Experience to Home Services
Release Date: April 24, 2018 • Episode #16
In this episode of the CX Leader Podcast, Steve welcomes guest Angie Hicks, co-founder of Angie's List and chief customer officer for ANGI Home Services. Angie discusses Angie's List's beginning and how they became a disruptor to an entire business sector, bringing customer experience to the forefront of the home services industry.
Read more about Angie Hicks at angiehicks.com.
Read more about ANGI Home Services at www.angihomeservices.com.
Learn more about Angie's List at www.angieslist.com.
Tags: Steve Walker Angie Hicks Angie's List ANGI Home Services home services