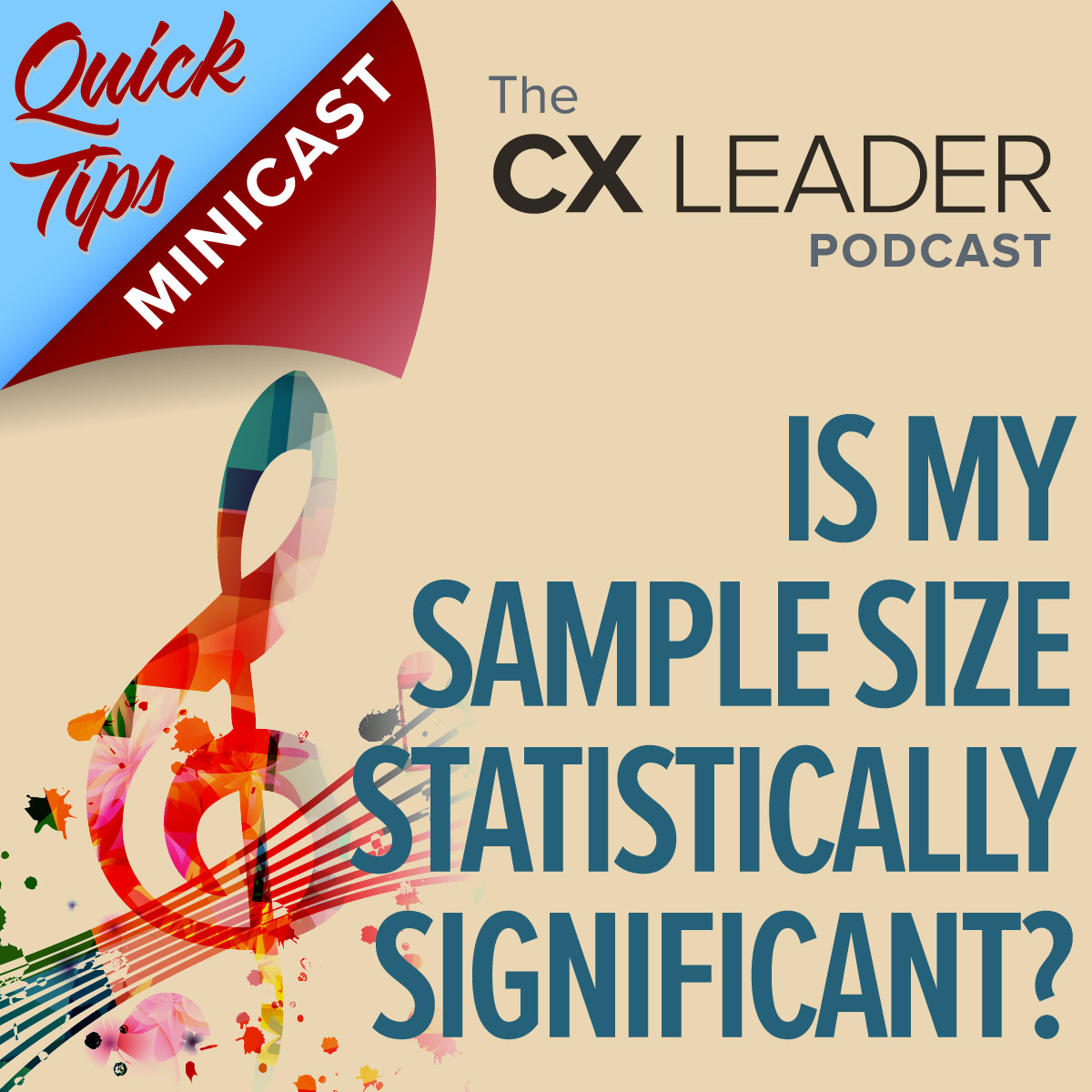 Is my sample size statistically significant?
Released: September 14, 2023 • Episode #1
Respondents to your surveys are like notes in a symphony of data: if the right notes are played, you have a musical masterpiece. But if some are playing wrong notes, a dissonant chaos of sound can confuse the listeners. In the inaugural edition of The CX Leader Quick Tips Minicast, Walker expert Tanner Smith discusses how CX experts can make certain they're playing the right notes so they have clear insights into their customers.