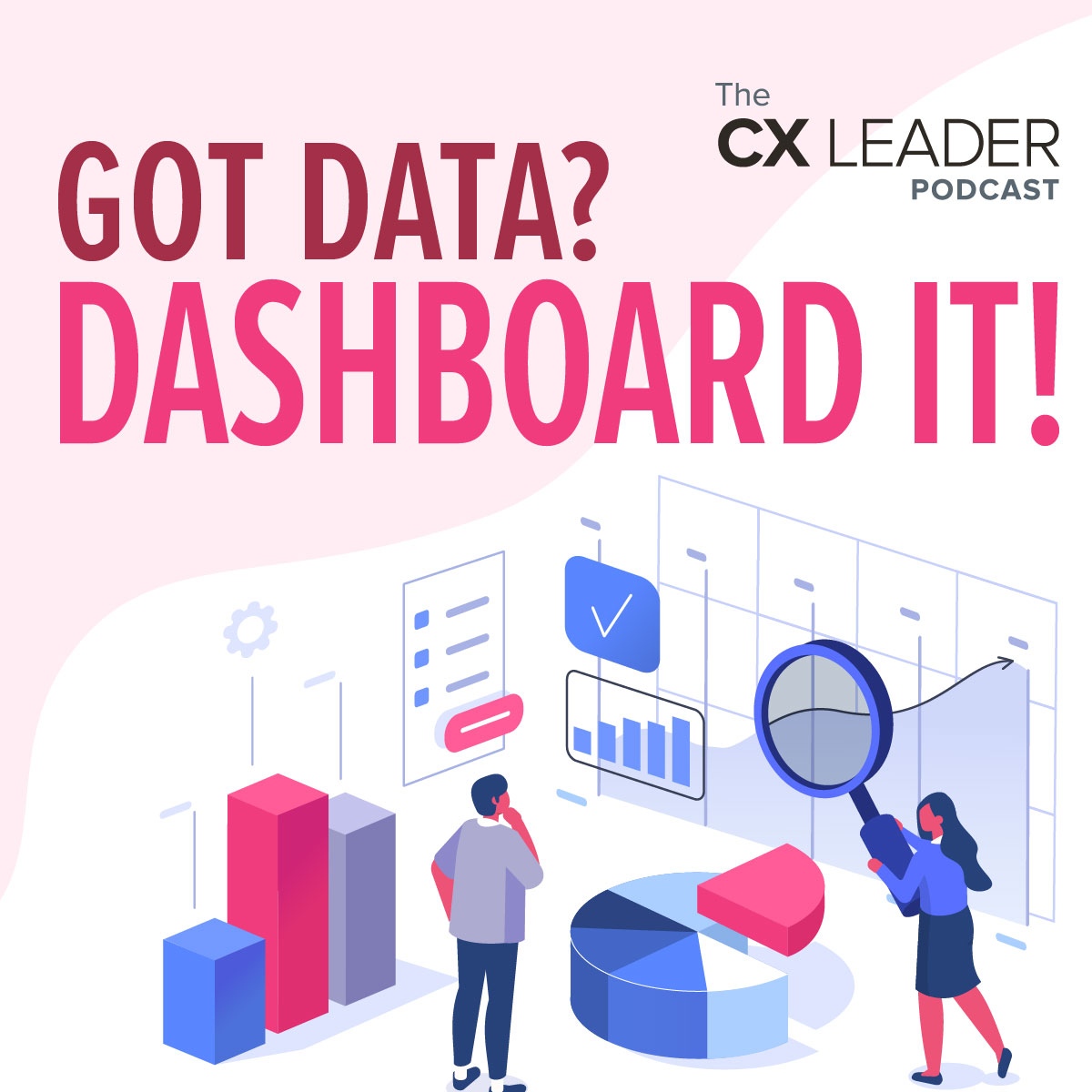 Got data? Dashboard it!
Released: October 12, 2021 • Episode #187
CX pros often need to provide ways for employees across the company to access data from their customer experience programs. This data should be easy to access and quick to interpret on a high level – no time to be downloading tabulated data and fiddling with it in Excel. Dashboards provide a way to aggregate data into a high-level, easy-to-read view, giving CX programs a vital tool in communicating feedback from customers. Host Steve Walker welcomes Gary Szeszycki and Mike Grindstaff, both from Walker, for a discussion on how to plan and build effective dashboards.